Prepare to Read.
---
Greetings yourcobalt.com!

My name is Setsuna. At least, that's my online alias of sorts.

My real name is Brian. I'm 22 from Port Jervis New York.

I found this site when I saw a red cobalt at the Galleria mall in Middle Town who was sporting a decal for the site. I'm already a part of another cobalt site (I'll not post the link just in case it's a rule or something) so when I saw that I was a tad excited and here I am now!

I drive a completely stock, 2008 Cobalt Sport, Victory Red, leather interior, high rise wing.

In all honesty, I don't k now ANNNNYTHING about cars. Really. I can barely change a tire (ok maybe I'm not that pathetic) haha but really I don't. I hope that I can start to gain more car smarts though!

I'd love to be able to have the know how to do my own work in the modification department.



----

About me

big time gamer; mostly I play RPGs. Anything Japanese RPG I'm a nut about, final fantasy being one of them.

anime; speaking of japan, I'm a big fan of anime as well, though I don't watch it nearly as much as I used to.

piercings; I have 10 myself and I love them, loving looking at other interesting piercings and gauges.

tattoos; I have 5 and I love the idea of permanent art. most of mine are nerdy and video game related. Not a fan of tribal or fire tattoos. Just not my thing. But I don't judge people who do have either, it's all good!

hacky sack; I'm the best. not really. but I do rock

music; speaking of rock, I love music, it's a huge part of my life. Screamo, post hardcore, anything similar, that's where my true love lies. I also like some various types of dance music like electronica or house or trance.



So yeah I think I've been typing a lot. I'm a long time forum guru, I've been joining and creating forums for the past...8 years maybe? So I normally make huge intro topics like this haha.

Hope to meet some cool people. I'm really chill and love making friends, so don't be afraid to say Hi!
Cobalt Specialist
Join Date: Mar 2010
Location: Wisconsin
Posts: 1,437
Cobalt Master
Join Date: Feb 2010
Location: Middletown, PA
Posts: 1,928
Welcome to the site.
Your learn a lot here.
Just watch out for XFE
I heard that he can be a little crazy at times.
very very moody..lol welcome
---
SOLD!
2.2 TURBOCHARGED. GT28 TURBO, 60# INJECTORS, WISECO PISTONS, EAGLE CONNECTING RODS, ZZP 3" DOWNPIPE, PACESETTER EXHAUST, K&N INTAKE, CUSTOM COLDSIDE PIPING, DEJON HOTSIDE PIPING, 2.4 INTAKE MANIFOLD,2.4 THROTTLE BODY, TRIFECTA TUNED.
Best Car Insurance | Auto Protection Today | FREE Trade-In Quote
a moody GUY? Guys aren't supposed to be moody like that

wtfaux up with that?

Thanks for the welcome!!
Cobalt Specialist

Join Date: Sep 2008
Location: Huntington, TX
Posts: 1,306
dude..... Final fanasty is amazing!! you kno clouds sword off of FF7? my buddy has a life size replica of that. its pretty awesome.

welcome man, you drive a cobalt?
Yeah I've seen the buster, it's amazing. I haven't been able to hold one though, is it heavy?

The days of Final fantasy's glory is a tad over though. But I think that 13 Versus will be absolutely amazing, so I'm excited for that. I'm having a hard time finding good JRPGs (I specify Jrpg because there are a lot of RPGs out these days but they're western RPGs. NOOOOT the same thing.)

And yeah I drive a cobalt but you saw that already in another thread.
---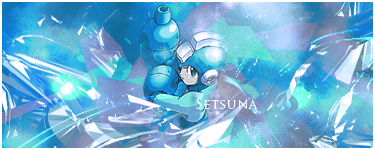 Get Out The Sawzall

Cobalt Master
Join Date: Apr 2010
Location: Sewickley, Pa
Posts: 1,856
Hai, welcome to the site.
Posting Rules

You may not post new threads

You may not post replies

You may not post attachments

You may not edit your posts

---

HTML code is Off

---