Forum Regular
Join Date: Jul 2010
Location: SW OK
Posts: 71
First Time
---
This is my first ever Chevy Cobalt or Chevy for that matter, I'll get some pics of it when it stops raining but here's the stats:

'10 Cobalt, Auto Tranny, Sedan, 1LT...

Anyways I was wanting to know if there's anything I should know about the cobalts other than the awesome gas mileage. I have been thinking about putting a series 60 flowmaster with chrome tip on and I'm getting some black with polished lip rims come august... any other ideas?

BTW: My name is Brian and thanks for any advice in advance..
welcome. just look around at other peoples show off threads and stuff. You will gets tons of ideas for your car.
Forum Regular
Join Date: Jul 2010
Location: SW OK
Posts: 71
Thanks but there is so much info on here I don't know where to begin.. I used to have a 95 neon but this thing is so different
Welcome to the forum!

As for a muffler, I have a magnaflow and I think it sounds pretty good. There are a few people here that can verify this statement.




---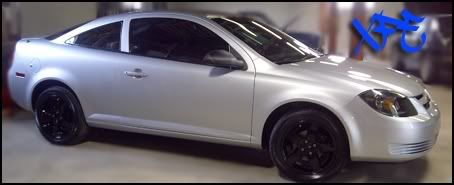 Welcome. HIDs will look good too
PM me we have a sale going on.
Forum Regular
Join Date: Jul 2010
Location: SW OK
Posts: 71
Thanks guys and gals I appreciate it, personally no offense I've never been a big fan of the HID's but I've been looking at those sexy projectors but you guys tell me what's better because if I got HID's I'd have to have pure white which I think is approx 4300K because I'm partially blind in my left eye so I have a hard time seeing at night...
I have 6k HID's and they are only slightly blue. so I think you would be in good shape with the 4300k. I really like the HID's they are much more intense.
Get Out The Sawzall

Cobalt Master
Join Date: Apr 2010
Location: Sewickley, Pa
Posts: 1,856
Posting Rules

You may not post new threads

You may not post replies

You may not post attachments

You may not edit your posts

---

HTML code is Off

---