Hello! New Cobalt Owner.
---
Hello all! My name is Clay Glaspell, I am a brand new as of 4pm today cobalt LS xfe owner!
I have had my eye on a few of these cobalts for awhile now ever since my cousin and my good friend got their hands on some nice SS's. My plans are to eventually mod it into an SS if possible
im not new to cars at all but this is my first newer GM car so I may be asking about some things here and there. Between this community(which I have been creeping for 2 months now) and the extensive knowledge of my cousin and uncle who both work at the lordstown plant. I believe I can make the idea of turning my LS into an SS happen
Looking forward to this great community! talk to you all later! thanks!
Get Out The Sawzall

Cobalt Master
Join Date: Apr 2010
Location: Sewickley, Pa
Posts: 1,856
you can easily mod it into an LS




Cobalt Specialist
Join Date: Mar 2010
Location: Ohio
Posts: 1,056
Welcome to the site
---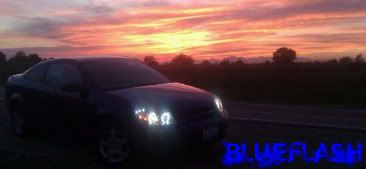 2006 Laser Blue LS -
Wrecked
Contributor
Join Date: Jun 2010
Location: Charleston SC
Posts: 302
Cobalt Specialist
Join Date: Mar 2010
Location: Wisconsin
Posts: 1,437
welcome, congrats on the new ride, ask your questions as everyone for the most part can point you in the right direction. Theres been a few people that have made their LS, LTs into SS "clones." Had a guy in our local club and I had no idea it was not an SS till I finally got to look under the hood and saw a stock 2.2 with an intake.
---
My Gone But Not Forgotten Cobalt(s) Show off

2015 Fiat 500 Abarth
|
2016 International Durastar
Check out my Youtube page
Posting Rules

You may not post new threads

You may not post replies

You may not post attachments

You may not edit your posts

---

HTML code is Off

---