New to the Cobalt Forum! Hello Everybody!
---
Whats up ppl... new to the forum and a good one by the way, 5*'s
Im just gonna jump right into it, i was thinking of buy a Tsudo Exhaust from a friend for my 2010 Chevy Cobalt Coupe LT XFE and was wondering if it would fit, i was assured it will but i want to double check...
Second, im gonna order a Injen Cold Air Intake for my car,,, Is this a good one??/ i dont know if i like the K&N set-up.. and i can find the Injen cheaper..
But ill post some pics and threads about my car soon.
oh i have a pic of the Tsudo Exhuast ill upload...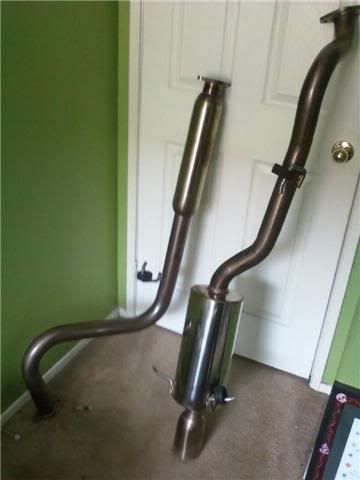 ---
2010 Chevy Cobalt Coupe LT XFE 2.2L 5 Speed
Tsudo N-1 CatBack Exhaust
Spectre Custom fit Air Filter
Contributor
Join Date: Mar 2010
Location: Portland, OR
Posts: 379
Welcome to the forum! Looks like you are getting busy already lol
Alot of people here seem to like the Injen CAI since I believe it can be st up as either a CAI or SRI. Go for it!
---
Portland's SS wannabe
'08 Cobalt LS coupe:
Check out my showoff thread!
K&N Typhoon Short Ram Intake
Raceline 17" Type 126 rims
Shift boot stitching mod

Both the Tsudo and the Injen are very popluar choices.
---
2008 Black Cobalt LT Sedan - SOLD
2009 Rally Yellow Cobalt SS/TC Coupe - SOLD
2002 Alpine White Impreza WRX - CURRENT
Welcome!

The Tsudo will bolt right up.

And I have an Injen intake. Love it.




---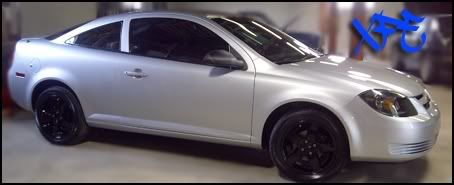 Welcome..I also have Injen..
---
SOLD!
2.2 TURBOCHARGED. GT28 TURBO, 60# INJECTORS, WISECO PISTONS, EAGLE CONNECTING RODS, ZZP 3" DOWNPIPE, PACESETTER EXHAUST, K&N INTAKE, CUSTOM COLDSIDE PIPING, DEJON HOTSIDE PIPING, 2.4 INTAKE MANIFOLD,2.4 THROTTLE BODY, TRIFECTA TUNED.
Best Car Insurance | Auto Protection Today | FREE Trade-In Quote
welcome! Love my tsudo...nice deep rumble!
---
Posting Rules

You may not post new threads

You may not post replies

You may not post attachments

You may not edit your posts

---

HTML code is Off

---