Newcomer
Join Date: Aug 2010
Posts: 4
Newbie
---
Hi everyone!!! Thought I would join to see what everyone has to say about their car and see if anyone has experienced the same problem I have.
Welcome!
Whats your problem?
EDIT?: Guess this is your problem
Quote:
So I took my 05 in and had the recall replaced last month, but not before it went out. The screen said power steering but my traction control light came on and the transmission started to act up. They ran diagnostic check on it and cleared the codes. Needless to say it started to do the same thing last week but quit. Then 3 days ago it started again and didn't quit. Long story short took the car in and was told the body control module was bad. Just wondering if anyone else has experienced this with or without the recall.
Not to sure about that.
---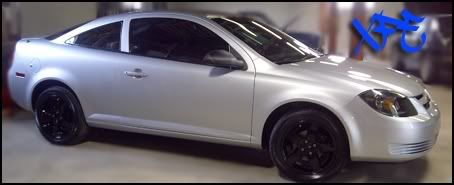 ---
Last edited by XFE; 08-02-2010 at

09:01 PM

.
Levee

Join Date: Aug 2009
Location: Battle Creek, MI
Posts: 3,210
Welcome, and I've never heard of that before.
---
'09 SS/TC - Stolen
Mods
- Injen CAI, CIA MAF Relocate CP's, Dejon FMIC,
Custom 3" DP, 3" Exhaust, GT3076R, Pioneer AVH-4100DVD, Hurst STS, ZZP triple pod, Autometer Cobalt boost/DPIC/WB gauges, Nitto NT05 245/40/18's, H&R Springs, 80:20 Meth Spray
Future - KSport Kontrol Pro Coilovers, 10% Tint, FMIC spray
538whp/501wtq @38 psi on meth and 93 oct on stock ish motor
06 EVO IX MR/SE - Sold
Mods
- *Updated 10/6/13* AEM TRUboost EBC, 4in custom TBE, SD dual 93/e85 tune, ETS 4in Race Core FMIC, Dual Aeromotive 400lph Fuel Pumps, T4 Tubular Manifold w/ dual WG's, FP Super99HTZ DBB Turbo, GSC 274 mivec cams, ARP headstuds/rod studs, FIC 2150cc Injectors, Aeromotive FPR, Aeromotive Fuel Rail, catch can, Mini Battery Kit, Slim Coolant Fan, Kiggly Racing high pressure valve Springs/Titanium Retainers, Supertech Stainless Steel Valves, Dual VTA Tial 44mm WG's, 4g64 Stroker Manley Pistons, 155mm 2.4 LR Manley Turbo Plus I Beam Rods with ARP 625 Studs, 100mm forged non-billet Manley Crankshaft, Full H/E PNP with Port Matching, Kiggly Racing Girdle, Dual Tial 50mm BOV's, Excedy Triple Disc Carbon HD Clutch, AEM EMS
'95 Ram 2500 Diesel
Mods
- 5in TBE, Boost Elbow set to 28psi, Adjusted fuel pump, Open Turbo.
Future Mods- Super Street Clutch (rated @1400ftlbs tq), 67mm turbo, 160lb valve springs, added timing, tubular exhaust manifold, larger injectors, possible 6 spd swap.
Master ASE Certified Gasoline/Diesel Technician since 2004
Speed Junkies Social Group
Yourcobalt Official Facebook Page!
Syndicate of Tuners Official Page! Up and going again as of 1/11/13
Click here to PM me if you have questions or issues!
Welcome to the forum, and I gotta agree with mike, never heard of that problem before, but have the dealership contact GM, you could get it fully paid for by GM or if not half paid by them.
---
M62 Powered for Now
S252 Next (Car is gonna be fast and Sneezing, lots!)
Contributor
Join Date: Nov 2009
Posts: 499
WELCOME!!!!
I can't say I had that issue but best of luck
---
Quote:
I think that is the plan....

"Hey let's switch out Megan Fox for Jack Black. No one will notice that." lol
Contributor
Join Date: Jun 2010
Location: Charleston SC
Posts: 302
Cobalt Specialist
Join Date: Mar 2010
Location: Wisconsin
Posts: 1,437
Welcome! Glad you found out what was wrong with your balt.
Welcome to the site.

Yep, sounds like your BCM could be going...
---
1986 Chevrolet Camaro IROC-Z
- Wrecked/Sold
1998 Chevrolet Cavalier
- Wrecked/Donated
2007 Chevrolet Cobalt LT
- M62 Supercharger, Ported Throttle Body, 42 lb/hr Injectors, Intense 2.9" Pulley, Cobra Heat Exchanger, SS/TC Exhaust, TTR Engine and Trans Mounts, Trifecta Tune, ZZP Header and Downpipe, '08+ FE5 Struts/Shocks, SSC Springs, FE5 Control Arms, SS/SC Front Swaybar, Powell Hardcore Rear Swaybar, 18" MSR 045s, Dunlop ZIIs, Nightshaded Tails/Side Markers, Shorty Antenna, Black Bowties, Black Grilles, Black Headlights, Dual JL 12" w1v2 Subs, A/D/S Front/Rear Speakers, Pioneer 7" Touchscreen, G85 Recaros, Leather Rear Seats, 160 MPH Cluster.
2014 Chevrolet Cruze Diesel
- 17" MSR 013s, Black Bowties, Black Tails, UR Rear Lower Bar
1981 Chevrolet Camaro Z28
- JVC Ribbon Tweeters, SEAS Mids, Pyle Woofers, Kenwood Tape Deck, Zapco Amp/Equilizer, Ceramic-Coated Longtubes, 2.5" Pypes Stainless Exhaust, Bilstein B6 Shocks, GW U/L Control Arms, Hotchkis Springs Sway Bars, DD HDX Cluster
2017 Chevrolet Volt LT
- Black Bowties
Posting Rules

You may not post new threads

You may not post replies

You may not post attachments

You may not edit your posts

---

HTML code is Off

---