Newcomer
Join Date: Aug 2010
Posts: 2
Ls or Lt
---
I have a 2008 cobalt Special edition.When I buy parts,is it for an LS or LT ?
(2.2L)
all balts are the same except for some options and motors. So if you are looking for headlights, ones that go for LS's work for all models. If you are looking for wheels, just make sure they are 4 lug. If you are searching for intake, just get one that says it goes for your motor and so on.
---
My Gone But Not Forgotten Cobalt(s) Show off

2015 Fiat 500 Abarth
|
2016 International Durastar
Check out my Youtube page
Cobalt Specialist
Join Date: Mar 2010
Location: Ohio
Posts: 1,056
yeah the only diff between ls an lt is that the lt has power windows and locks, and maybe alloy wheels if you are lucky. When buying performance parts just make sure you buy parts that are for the 2.2 engine. And for appearance everything is the same as long as you do coupe-coupe or sedan-sedan
---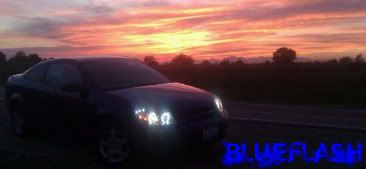 2006 Laser Blue LS -
Wrecked
Contributor
Join Date: Jun 2010
Location: Charleston SC
Posts: 302
Welcome to the site.

The SE is a dealer-installed appearance package, so it's either an LS or LT - which are the same mechanically.
---
1986 Chevrolet Camaro IROC-Z
- Wrecked/Sold
1998 Chevrolet Cavalier
- Wrecked/Donated
2007 Chevrolet Cobalt LT
- M62 Supercharger, Ported Throttle Body, 42 lb/hr Injectors, Intense 2.9" Pulley, Cobra Heat Exchanger, SS/TC Exhaust, TTR Engine and Trans Mounts, Trifecta Tune, ZZP Header and Downpipe, '08+ FE5 Struts/Shocks, SSC Springs, FE5 Control Arms, SS/SC Front Swaybar, Powell Hardcore Rear Swaybar, 18" MSR 045s, Dunlop ZIIs, Nightshaded Tails/Side Markers, Shorty Antenna, Black Bowties, Black Grilles, Black Headlights, Dual JL 12" w1v2 Subs, A/D/S Front/Rear Speakers, Pioneer 7" Touchscreen, G85 Recaros, Leather Rear Seats, 160 MPH Cluster.
2014 Chevrolet Cruze Diesel
- 17" MSR 013s, Black Bowties, Black Tails, UR Rear Lower Bar
1981 Chevrolet Camaro Z28
- JVC Ribbon Tweeters, SEAS Mids, Pyle Woofers, Kenwood Tape Deck, Zapco Amp/Equilizer, Ceramic-Coated Longtubes, 2.5" Pypes Stainless Exhaust, Bilstein B6 Shocks, GW U/L Control Arms, Hotchkis Springs Sway Bars, DD HDX Cluster
2017 Chevrolet Volt LT
- Black Bowties
Contributor
Join Date: Nov 2009
Posts: 499
Welcome!
---
Quote:
I think that is the plan....

"Hey let's switch out Megan Fox for Jack Black. No one will notice that." lol
LS= crank windows & manual locks
LT= power windows, power locks, & keyless entry

As stated above the LS and LT trims are mechanically the same. Both come in a coupe(2 door) or sedan(4 door) model.

LS and LT trims are ALL 2.2l I4
SS is a 2.0, so make sure for performance parts or even oem, choose 2.2 and your trim level.
---
2008 Black Cobalt LT Sedan - SOLD
2009 Rally Yellow Cobalt SS/TC Coupe - SOLD
2002 Alpine White Impreza WRX - CURRENT
Get Out The Sawzall

Cobalt Master
Join Date: Apr 2010
Location: Sewickley, Pa
Posts: 1,856
Posting Rules

You may not post new threads

You may not post replies

You may not post attachments

You may not edit your posts

---

HTML code is Off

---