Newcomer
Join Date: Jun 2010
Location: pittsburgh
Posts: 12
Newww Guy Here!
---
hello YC community!

im from the 412 (pittsburgh case you didnt know) and have a question im hoping SOMEONE can answer for me!

i have a 2006 ls coupe and want to change all the guage lighting and the consol lighting from the stock boring color, to a blue! i already took everything apart and realized that it wasnt a 194 bulb socket.. soo im stuck and need some help!! greatly appreciated if you guys can tell me what to do!! im 18 and just got the car in april btw.
Welcome to the forum!

Pittsburgh Rep!!!

Woot

And use a blue sharpie for a quick fix, or you can solder in new LED's




---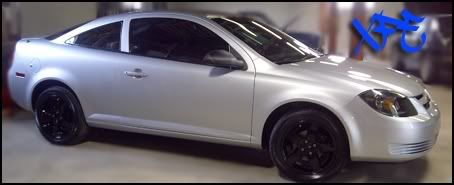 Veteran
Join Date: Aug 2010
Location: troy.ny
Posts: 692
Welcome to the forum
---

Contributor
Join Date: Jun 2010
Location: Charleston SC
Posts: 302
hold on hold on, this is like the 10th new pittsburgh guy in the last week




Newcomer
Join Date: Jun 2010
Location: pittsburgh
Posts: 12
thanks for the warm welcome guys!!

i heard though (and read) that using sharpie just bakes it on and makes it dimmer even with the dimmer turned all the way up?? and what bulb size would i need exactly to solder on? or if its even worth trying and just buy a new cluster and forget about it haha
Welcome to the site!
---
1986 Chevrolet Camaro IROC-Z
- Wrecked/Sold
1998 Chevrolet Cavalier
- Wrecked/Donated
2007 Chevrolet Cobalt LT
- M62 Supercharger, Ported Throttle Body, 42 lb/hr Injectors, Intense 2.9" Pulley, Cobra Heat Exchanger, SS/TC Exhaust, TTR Engine and Trans Mounts, Trifecta Tune, ZZP Header and Downpipe, '08+ FE5 Struts/Shocks, SSC Springs, FE5 Control Arms, SS/SC Front Swaybar, Powell Hardcore Rear Swaybar, 18" MSR 045s, Dunlop ZIIs, Nightshaded Tails/Side Markers, Shorty Antenna, Black Bowties, Black Grilles, Black Headlights, Dual JL 12" w1v2 Subs, A/D/S Front/Rear Speakers, Pioneer 7" Touchscreen, G85 Recaros, Leather Rear Seats, 160 MPH Cluster.
2014 Chevrolet Cruze Diesel
- 17" MSR 013s, Black Bowties, Black Tails, UR Rear Lower Bar
1981 Chevrolet Camaro Z28
- JVC Ribbon Tweeters, SEAS Mids, Pyle Woofers, Kenwood Tape Deck, Zapco Amp/Equilizer, Ceramic-Coated Longtubes, 2.5" Pypes Stainless Exhaust, Bilstein B6 Shocks, GW U/L Control Arms, Hotchkis Springs Sway Bars, DD HDX Cluster
2017 Chevrolet Volt LT
- Black Bowties
welcome
---
SOLD!
2.2 TURBOCHARGED. GT28 TURBO, 60# INJECTORS, WISECO PISTONS, EAGLE CONNECTING RODS, ZZP 3" DOWNPIPE, PACESETTER EXHAUST, K&N INTAKE, CUSTOM COLDSIDE PIPING, DEJON HOTSIDE PIPING, 2.4 INTAKE MANIFOLD,2.4 THROTTLE BODY, TRIFECTA TUNED.
Best Car Insurance | Auto Protection Today | FREE Trade-In Quote
Posting Rules

You may not post new threads

You may not post replies

You may not post attachments

You may not edit your posts

---

HTML code is Off

---