Newcomer
Join Date: Aug 2010
Location: OH
Posts: 3
New Cobalt Owner
---
Hey everyone, just got my 2010 Cobalt LT last week. I was originally shopping around for used cars, but I got around 5k knocked off the price with a really low interest rate, so I couldn't pass it up. I'm new to any sort of modding in general, but the first item on my agenda for it is replacing the dome light inside with an LED.
Here are some pictures of it: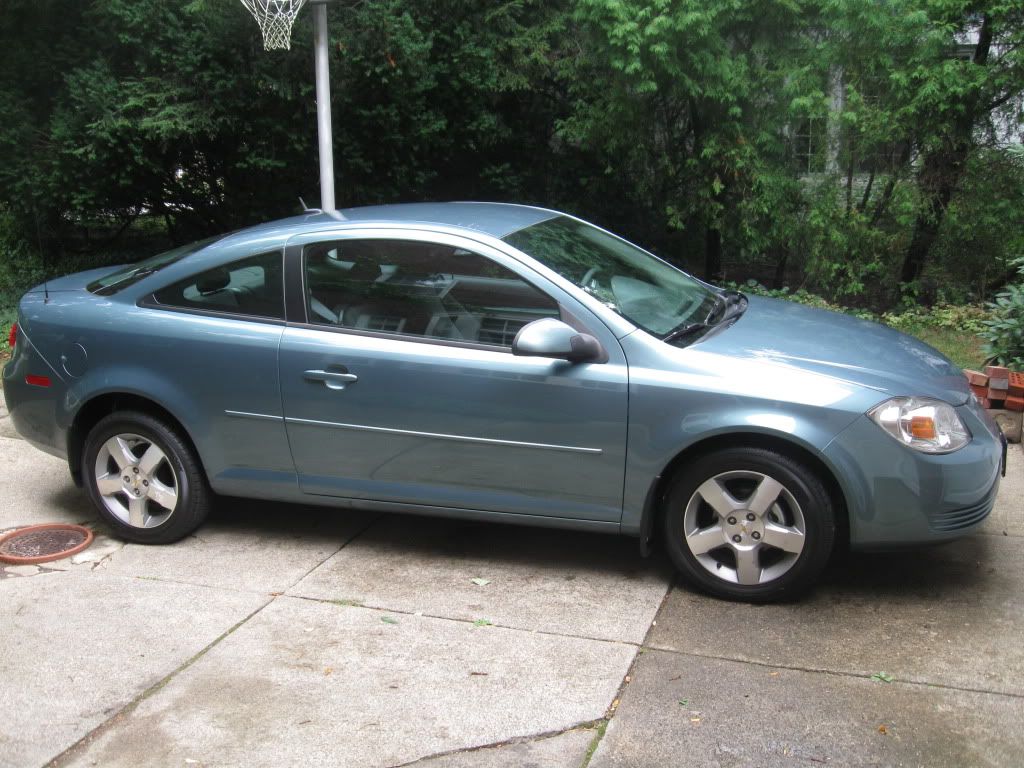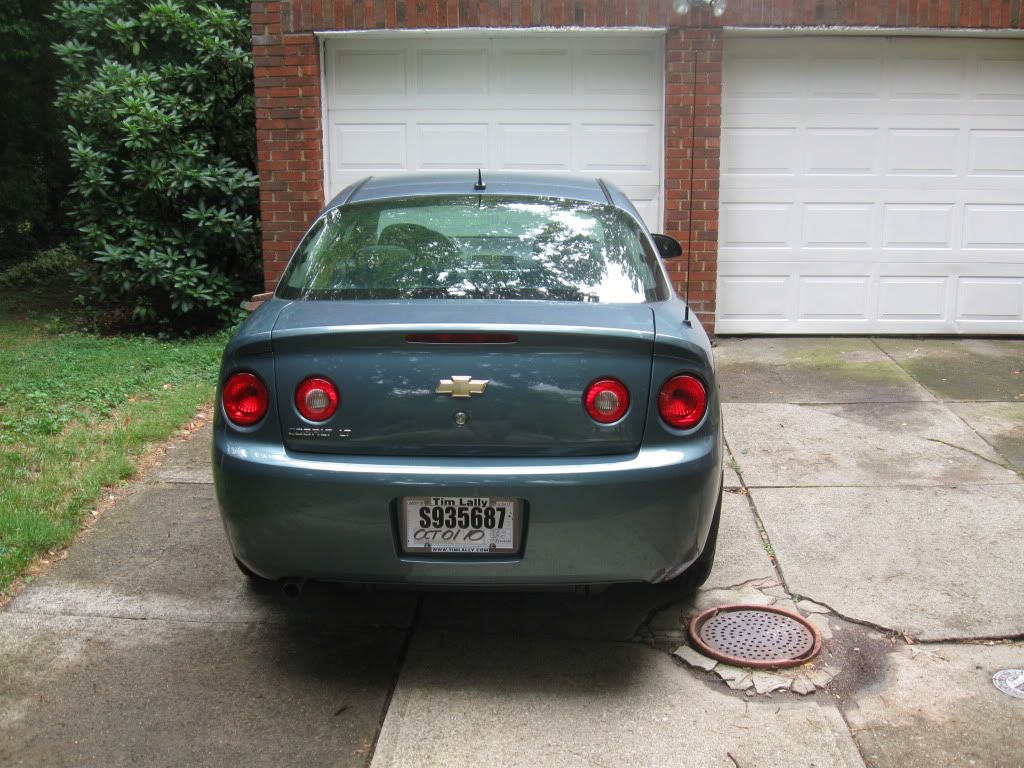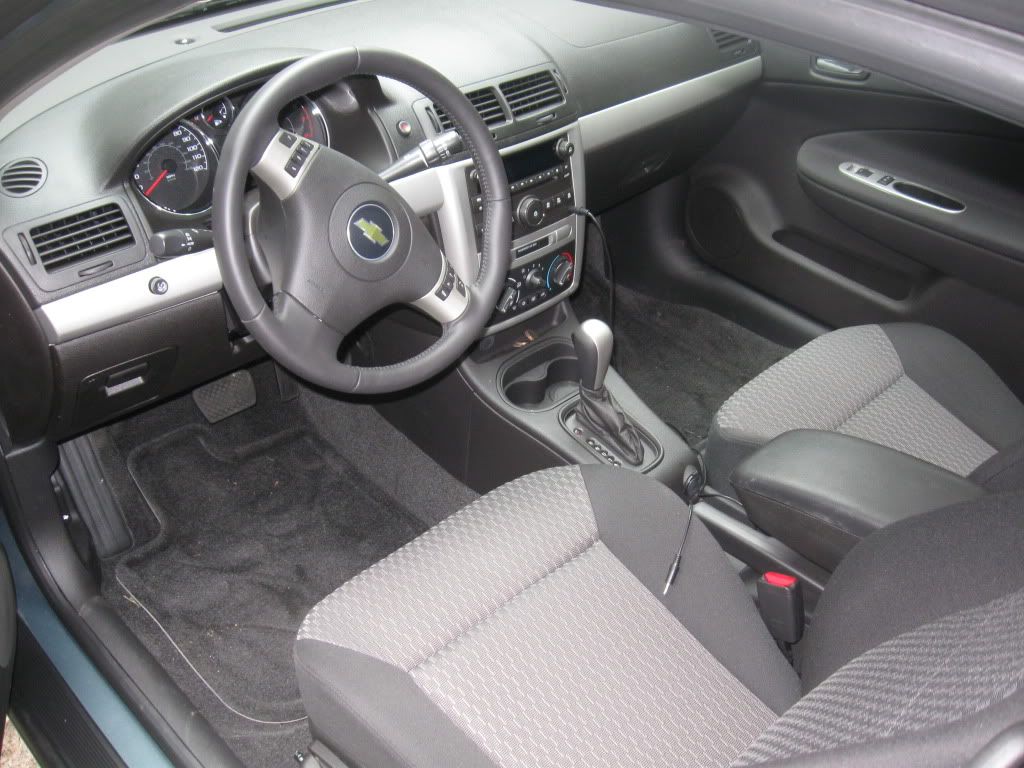 ---
Last edited by GBALT05; 09-05-2010 at

11:08 AM

.
I edited your post for you. Use the little icon labeled "insert image" so that it is viewable as soon as you opened the thread
Welcome to the site! You will love it here. Just search around. There is plenty to keep you busy and keep the mod bug busy.
A popular mod that 99% of people do is take off that nasty looking door strip. It cleans up your ride a lot. I did this about a year ago and loved it!
All you need is warm weather, fishing line, and goof off! (fishing line to get under the strip and pull it off. goof off to get the double sided tape off the car afterwards!)
Also, you can paint your interior, thats another good start to modding your balt.
Heres the thread to take your interior out
https://www.yourcobalt.com/forums/ins...-trim-mod.html
heres the thread to paint!
https://www.yourcobalt.com/forums/ins...or-panels.html
---
THIS

TO THIS ->>

https://www.yourcobalt.com/forums/veh...nnesaw-ga.html
welcome to the greatest sit for cobalts this side of the interwebs!
---
Sig thanx to gCobalt05
Mods 35% tint, K&N Drop in, Air Box Mod, Debadged, Painted front Bow Tie
Newcomer
Join Date: Aug 2010
Location: OH
Posts: 3
Thanks everyone. I originally was planning on a Used 2009 Pontiac G5. The interest rate on that was in the double digits. A little back and forth with the dealer ended me up with this. So far so good!
Expert
Join Date: Aug 2010
Location: Yarmouth, Nova Scotia
Posts: 911
Welcome...I'm jealous of ur shift boot, mine didn't come with one
---

Magnaflow Catback, Jet Performance Chip, B&M Shift+, 8000k bi-xenon H.I.Ds, and more

Welcome to the site!
---
1986 Chevrolet Camaro IROC-Z
- Wrecked/Sold
1998 Chevrolet Cavalier
- Wrecked/Donated
2007 Chevrolet Cobalt LT
- M62 Supercharger, Ported Throttle Body, 42 lb/hr Injectors, Intense 2.9" Pulley, Cobra Heat Exchanger, SS/TC Exhaust, TTR Engine and Trans Mounts, Trifecta Tune, ZZP Header and Downpipe, '08+ FE5 Struts/Shocks, SSC Springs, FE5 Control Arms, SS/SC Front Swaybar, Powell Hardcore Rear Swaybar, 18" MSR 045s, Dunlop ZIIs, Nightshaded Tails/Side Markers, Shorty Antenna, Black Bowties, Black Grilles, Black Headlights, Dual JL 12" w1v2 Subs, A/D/S Front/Rear Speakers, Pioneer 7" Touchscreen, G85 Recaros, Leather Rear Seats, 160 MPH Cluster.
2014 Chevrolet Cruze Diesel
- 17" MSR 013s, Black Bowties, Black Tails, UR Rear Lower Bar
1981 Chevrolet Camaro Z28
- JVC Ribbon Tweeters, SEAS Mids, Pyle Woofers, Kenwood Tape Deck, Zapco Amp/Equilizer, Ceramic-Coated Longtubes, 2.5" Pypes Stainless Exhaust, Bilstein B6 Shocks, GW U/L Control Arms, Hotchkis Springs Sway Bars, DD HDX Cluster
2017 Chevrolet Volt LT
- Black Bowties
Congratulations! That is my favorite color for the new ones!! Looks good.

423
---

If You're SCARED... SAY You're SCARED...
Posting Rules

You may not post new threads

You may not post replies

You may not post attachments

You may not edit your posts

---

HTML code is Off

---