Newcomer
Join Date: Dec 2010
Posts: 8
Advise Needed
---
I have an 07 ss SC and i have had it in the exuast shop about 4 times this year now ,and the shits getting old and I'm now just down right poor.anyone have any problems like that with there vehicle???
what exactly is wrong with the exhaust?




Newcomer
Join Date: Dec 2010
Posts: 8
Well the first time they flex tube basically ripped in half and the other three times it has been my down pipe breaking were it connects to header
is any of it aftermarket or stock? and it could be a bad install by the shop




Expert
Join Date: Aug 2010
Location: Yarmouth, Nova Scotia
Posts: 911
how low is ur car? maybe ur bottoming out
---

Magnaflow Catback, Jet Performance Chip, B&M Shift+, 8000k bi-xenon H.I.Ds, and more

Cobalt Specialist
Join Date: Mar 2010
Location: Ohio
Posts: 1,056
indeed, more information is needed to figure out what could possibly be going wrong, then we can give you adviCe
---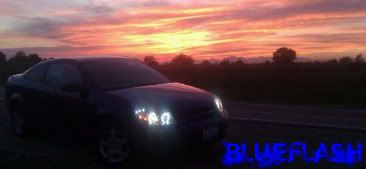 2006 Laser Blue LS -
Wrecked
Forum Regular
Join Date: Jan 2010
Location: Willis, MI
Posts: 188
i cracked an SS/SC manifold on my base model because that cat was clogged maby that could cause these problems as well
could be anything but is it stock or aftermarket?
---
#Winning
Newcomer
Join Date: Dec 2010
Posts: 8
Got the Baltimore exhaust fixed now having problems with intake and idling if anyone know much bout that or about the maf and TB or any other sensor that could be making my cobalt rpm jump all over
Posting Rules

You may not post new threads

You may not post replies

You may not post attachments

You may not edit your posts

---

HTML code is Off

---