Join Date: Jan 2011
Posts: 1
Hello Everyone
---
Hey Everyone, My Name is DC, I'm From Palm Coast, FL . I got a my Cobalt 2 yrs ago. I Came Across this Site while Searching " Why is there a Smell of Gas after Shutting the Car off " on Google. I dont know anything about cars. but i was Wondering why it would be doing that . Also it take a little while before The Engine starts. It Gives That Sound when its trying to start and then Starts. I Was Looking it up, and i think it could be the Fuel Module it says but im not sure. I want to Take it to the Dealer where i got it and Have them look at it, but my Warranty Ran out, I did Receive a Recall Notice last year in march I think it was, I Ignored the notice cuz i didn't see the need for it ( as the car was working fine ). If anyone could help me, that would be great, I Have a 2007 Cobalt .......
Take it to the dealer. It sounds like you have the issue that correlates with the Fuel Recall.




---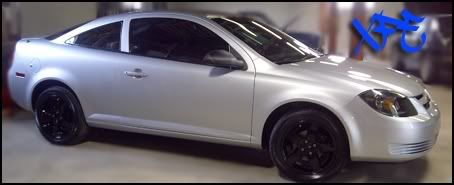 Cobalt Specialist
Join Date: Jun 2009
Location: eastern PA
Posts: 1,286
Get Out The Sawzall

Cobalt Master
Join Date: Apr 2010
Location: Sewickley, Pa
Posts: 1,856
Cobalt Specialist
Join Date: Mar 2010
Location: Wisconsin
Posts: 1,437
Contributor
Join Date: Jun 2010
Location: Charleston SC
Posts: 302
Welcome!
Boosted must really like ya! He welcomed you twice!
---
1986 Chevrolet Camaro IROC-Z
- Wrecked/Sold
1998 Chevrolet Cavalier
- Wrecked/Donated
2007 Chevrolet Cobalt LT
- M62 Supercharger, Ported Throttle Body, 42 lb/hr Injectors, Intense 2.9" Pulley, Cobra Heat Exchanger, SS/TC Exhaust, TTR Engine and Trans Mounts, Trifecta Tune, ZZP Header and Downpipe, '08+ FE5 Struts/Shocks, SSC Springs, FE5 Control Arms, SS/SC Front Swaybar, Powell Hardcore Rear Swaybar, 18" MSR 045s, Dunlop ZIIs, Nightshaded Tails/Side Markers, Shorty Antenna, Black Bowties, Black Grilles, Black Headlights, Dual JL 12" w1v2 Subs, A/D/S Front/Rear Speakers, Pioneer 7" Touchscreen, G85 Recaros, Leather Rear Seats, 160 MPH Cluster.
2014 Chevrolet Cruze Diesel
- 17" MSR 013s, Black Bowties, Black Tails, UR Rear Lower Bar
1981 Chevrolet Camaro Z28
- JVC Ribbon Tweeters, SEAS Mids, Pyle Woofers, Kenwood Tape Deck, Zapco Amp/Equilizer, Ceramic-Coated Longtubes, 2.5" Pypes Stainless Exhaust, Bilstein B6 Shocks, GW U/L Control Arms, Hotchkis Springs Sway Bars, DD HDX Cluster
2017 Chevrolet Volt LT
- Black Bowties
Newcomer
Join Date: Jan 2011
Location: Kentucky
Posts: 11
I had a problem with mine that was similar to yours. but mine didnt smell like gas. i was told that it was my O2 sensor was going out and that was the reason that it was not starting right.
Posting Rules

You may not post new threads

You may not post replies

You may not post attachments

You may not edit your posts

---

HTML code is Off

---