Newcomer
Join Date: Apr 2010
Posts: 47
Newb
---
Hey there, Been on here for some time, mostly Been lurking.. Just tossin up a HOWDY to ya'll..lol.


Also, can someone tell me why I cant see/post in the classified section when I'm logged in? Being logged out I can view ads..kinda weird..
Welcome.

And per forum rules, you must have 35+ posts to view the classifieds. This is to deter spammers and stuff like that.




---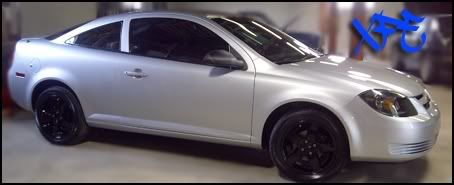 Welcome!!!!
---

"A wise man speaks because he has something to say,
A fool speaks because he has to say something"

OBZ's showoff thread!
Newcomer
Join Date: Apr 2010
Posts: 47
thanks!

Well, that kind of blows.. I'm trying to buy some springs and cant.. lol.

Oh well, There will always be more.. right?
Expert
Join Date: Aug 2010
Location: Yarmouth, Nova Scotia
Posts: 911
welcome \m/
---

Magnaflow Catback, Jet Performance Chip, B&M Shift+, 8000k bi-xenon H.I.Ds, and more

Welcome to the site
---
1986 Chevrolet Camaro IROC-Z
- Wrecked/Sold
1998 Chevrolet Cavalier
- Wrecked/Donated
2007 Chevrolet Cobalt LT
- M62 Supercharger, Ported Throttle Body, 42 lb/hr Injectors, Intense 2.9" Pulley, Cobra Heat Exchanger, SS/TC Exhaust, TTR Engine and Trans Mounts, Trifecta Tune, ZZP Header and Downpipe, '08+ FE5 Struts/Shocks, SSC Springs, FE5 Control Arms, SS/SC Front Swaybar, Powell Hardcore Rear Swaybar, 18" MSR 045s, Dunlop ZIIs, Nightshaded Tails/Side Markers, Shorty Antenna, Black Bowties, Black Grilles, Black Headlights, Dual JL 12" w1v2 Subs, A/D/S Front/Rear Speakers, Pioneer 7" Touchscreen, G85 Recaros, Leather Rear Seats, 160 MPH Cluster.
2014 Chevrolet Cruze Diesel
- 17" MSR 013s, Black Bowties, Black Tails, UR Rear Lower Bar
1981 Chevrolet Camaro Z28
- JVC Ribbon Tweeters, SEAS Mids, Pyle Woofers, Kenwood Tape Deck, Zapco Amp/Equilizer, Ceramic-Coated Longtubes, 2.5" Pypes Stainless Exhaust, Bilstein B6 Shocks, GW U/L Control Arms, Hotchkis Springs Sway Bars, DD HDX Cluster
2017 Chevrolet Volt LT
- Black Bowties
Newcomer
Join Date: Apr 2010
Posts: 47
Thanks! Here is a pic of my car..
Just tossed the 18's on the other day. I'm in the market for some different tires. not really digging these.
Welcome to the forum!
---
M62 Powered for Now
S252 Next (Car is gonna be fast and Sneezing, lots!)
Get Out The Sawzall

Cobalt Master
Join Date: Apr 2010
Location: Sewickley, Pa
Posts: 1,856
Posting Rules

You may not post new threads

You may not post replies

You may not post attachments

You may not edit your posts

---

HTML code is Off

---