Sorry It Took So Long
---
Hello yourcobalt.com world. Newbie here and I have been surfing the forums and am just in awwwww
. Love seeing all the mods to the cobalts. Not to many of my own so far just a simple tint to 35%, front badge is black, debadged the trunk and rebadged the letters. Looking forward to learning alot and hoping to do more mods in the futrue.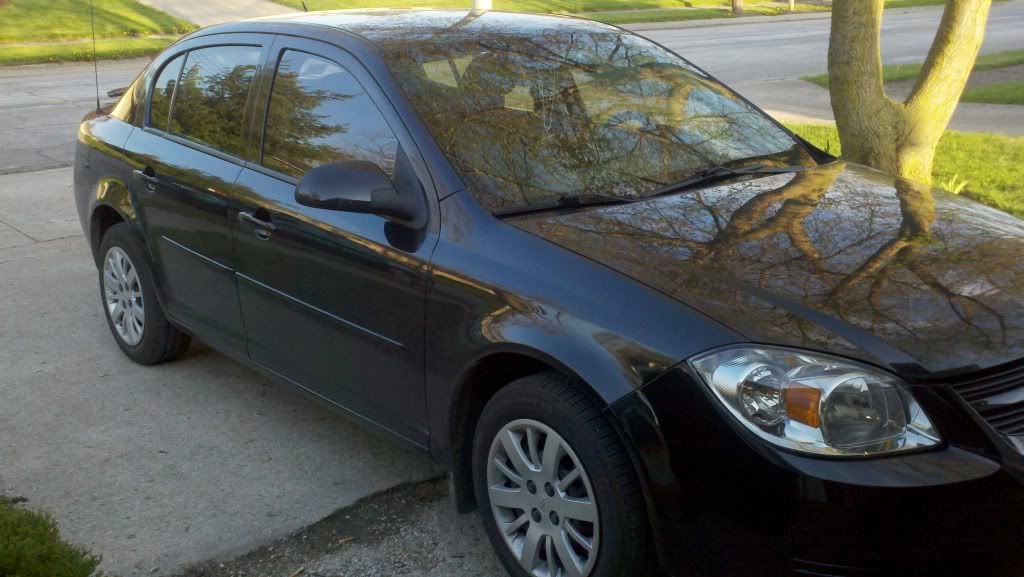 This one was taken just after I used the turtle wax black box.
Proud owner of a 2010 Cobalt LT, Granite Black Metallic, bought new July 2010
---
Last edited by dplatte; 05-18-2011 at

08:11 AM

.
Get Out The Sawzall

Cobalt Master
Join Date: Apr 2010
Location: Sewickley, Pa
Posts: 1,856
welcome aboard. everyone has to start modding somewhere. good luck...
Welcome. Love to see some pics! Speaking of which...
---
"You all know I take great pride in my title as Mr. Positive."
My Showoff
Welcome !
---
Doesnt even look like this anymore but im still gonna keep this because its sweet

08' 2door Lt special Edition
Newcomer
Join Date: Jan 2011
Location: Kingsbay Ga
Posts: 27
Welcome . i'm also a newcomer .. there is so much on here that you can learn about your car .. good luck and have fun here i know i am so far ..
Posting Rules

You may not post new threads

You may not post replies

You may not post attachments

You may not edit your posts

---

HTML code is Off

---