Newcomer
Join Date: Jun 2011
Posts: 9
ATL Cobalt Ridin'
---
Hello, new from Atlanta, GA. Just purchased my 2010 Cobalt LT Coupe a few weeks back and loooving it. I have been riding P.O.S cars all my life cause they were cheap and figured I finally need something I am going to enjoy. This car is more than I need so it gives me satisfaction to ride it every day, even for no reason at all. Already tried one mod on it....needs work, Halo aftermarket headlights. Should of looked around some more but oh well.
If I can figure out how to get facebook links to pics here I will try and post up so I dont need to give detailed description.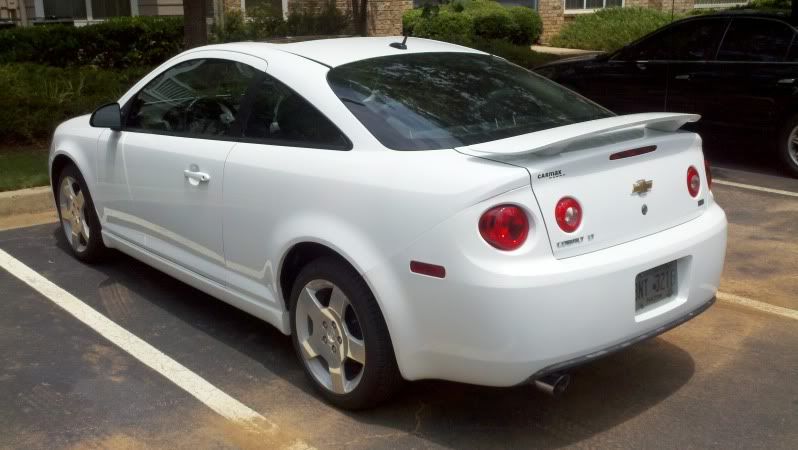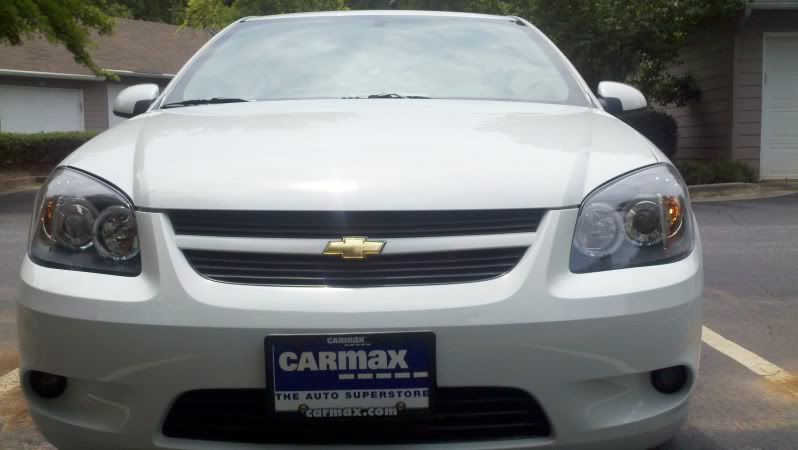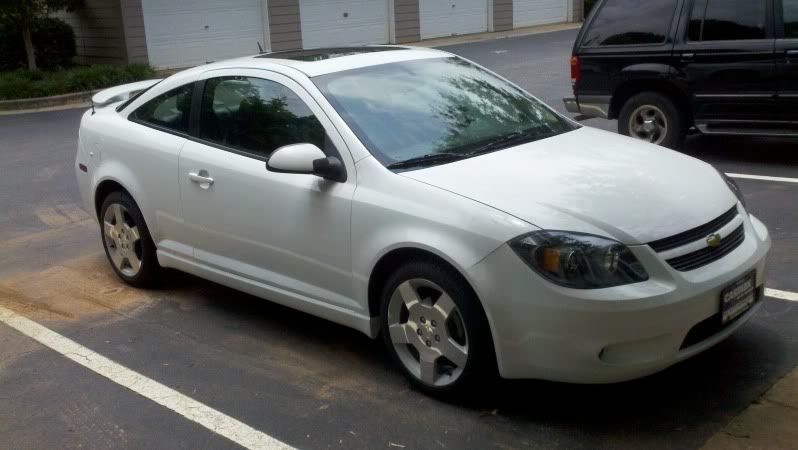 ---
Last edited by Raiza803; 06-18-2011 at

10:39 AM

.
Newcomer
Join Date: May 2011
Location: Plymouth, NC
Posts: 41

Join Date: Feb 2010
Location: Ontario, Canada
Posts: 1,338
Welcome to the forum! What don't you like about the headlights? They look ok to me :D
Newcomer
Join Date: Jun 2011
Posts: 9
Thanx for the welcome guys.
The car is auto, which I am not used to. I have been driving a stick for many many years. So when I got it, I was positioning myself with one foot on the gas and the other on the brake....*sigh*, I think I got it worked out now.
With the daytime running lights, u can barely see the halo ring. Matter of fact u need to be about 1 foot in front of the headlight to even notice its on.
What do you have the halo rings wired to? I have mine wired to the parking lights like the instructions said, but they are pretty dim too. I found the reason for that was that the parking lights are run on a lower voltage. Plug your halos straight into a 12v source and they should be brighter...
Newcomer
Join Date: Jun 2011
Posts: 9
Thanx for the info agita san.
Forum Regular
Join Date: May 2011
Location: El Monta CA
Posts: 135
welcome

Posting Rules

You may not post new threads

You may not post replies

You may not post attachments

You may not edit your posts

---

HTML code is Off

---