Hello from South Central New Mexico!
---
Hello everybody Ive been a member of this forum since April of 2011 and have yet to do a showoff thread, so I finally decided to make one so here you go.
Heres my ride: 09 Cobalt 2LT w/ Sport Appearance Package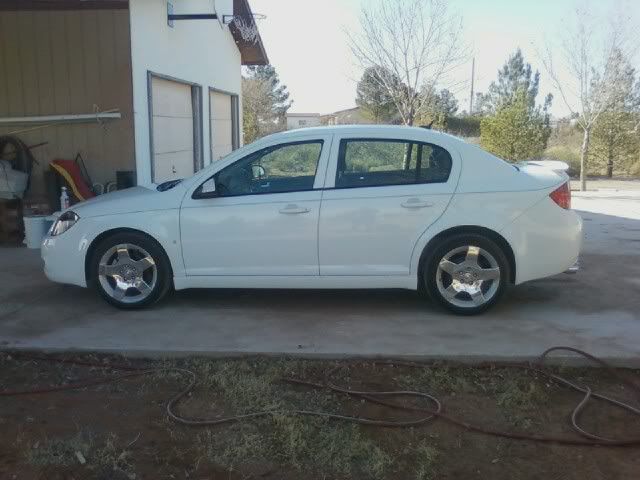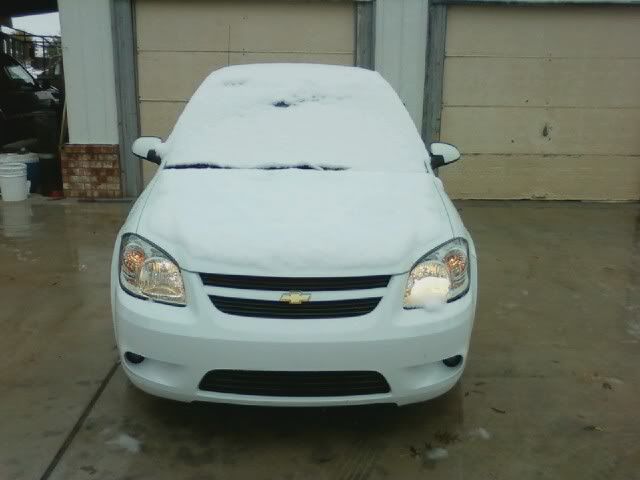 8000K fog lights
Interior string neon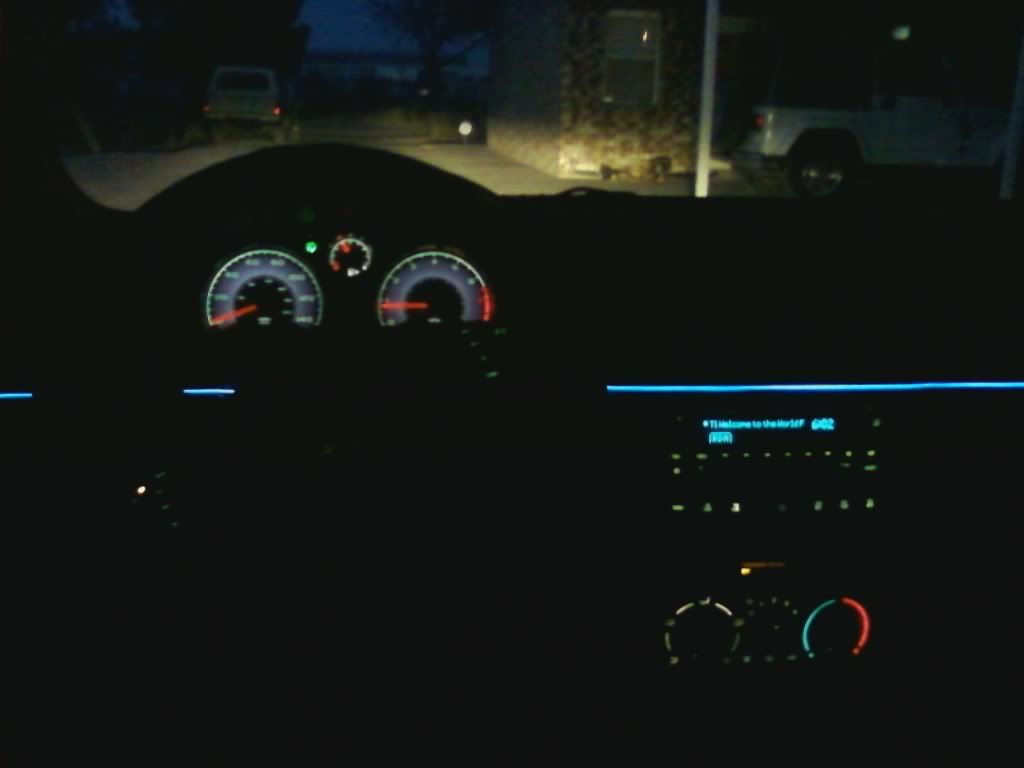 Pics w/ my other baby a '71 Camaro RS SS 350
Now just as a fyi I live on a dirt road so when it rains alot this is what happens to my car.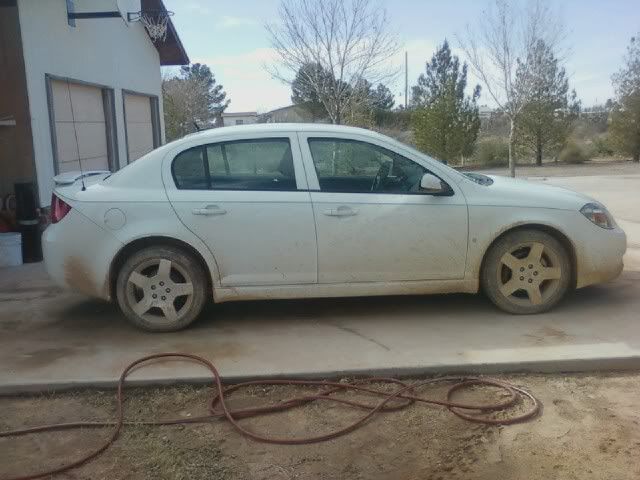 Thanks for checkin out my post.
Veteran
Join Date: Feb 2011
Location: JC, MO
Posts: 505
Nice, Summit White balts ftw.
---

Having a fast honda is like coming out of the closet. you surprise everyone at first, but in the end your still gay.
Welcome to YC! Glad to have ya aboard and loving that new model!
---
2009 Cobalt LS XFE U74
Mods: K&N Typhoon Intake, Option Cat-Back Exhaust, Cosmo Short shifter, Maxxim Ahead 17X7's, MPx shorty antenna, FE5 Strut/shocks, Tein S Techs, Moog endlinks, Moog spring seaters, ZZP shorty header, LSJ downpipe, LNF front grille
Cobalt Specialist
Join Date: Mar 2010
Location: Wisconsin
Posts: 1,437
Nice ride & welcome!
Quote:
Nice, Summit White balts ftw.
and this!
Get Out The Sawzall

Cobalt Master
Join Date: Apr 2010
Location: Sewickley, Pa
Posts: 1,856
Welcome! Summit White Win!
---
1986 Chevrolet Camaro IROC-Z
- Wrecked/Sold
1998 Chevrolet Cavalier
- Wrecked/Donated
2007 Chevrolet Cobalt LT
- M62 Supercharger, Ported Throttle Body, 42 lb/hr Injectors, Intense 2.9" Pulley, Cobra Heat Exchanger, SS/TC Exhaust, TTR Engine and Trans Mounts, Trifecta Tune, ZZP Header and Downpipe, '08+ FE5 Struts/Shocks, SSC Springs, FE5 Control Arms, SS/SC Front Swaybar, Powell Hardcore Rear Swaybar, 18" MSR 045s, Dunlop ZIIs, Nightshaded Tails/Side Markers, Shorty Antenna, Black Bowties, Black Grilles, Black Headlights, Dual JL 12" w1v2 Subs, A/D/S Front/Rear Speakers, Pioneer 7" Touchscreen, G85 Recaros, Leather Rear Seats, 160 MPH Cluster.
2014 Chevrolet Cruze Diesel
- 17" MSR 013s, Black Bowties, Black Tails, UR Rear Lower Bar
1981 Chevrolet Camaro Z28
- JVC Ribbon Tweeters, SEAS Mids, Pyle Woofers, Kenwood Tape Deck, Zapco Amp/Equilizer, Ceramic-Coated Longtubes, 2.5" Pypes Stainless Exhaust, Bilstein B6 Shocks, GW U/L Control Arms, Hotchkis Springs Sway Bars, DD HDX Cluster
2017 Chevrolet Volt LT
- Black Bowties
Welcome to YC! Good looking car, sooo much potential.
Posting Rules

You may not post new threads

You may not post replies

You may not post attachments

You may not edit your posts

---

HTML code is Off

---