Hello from Bucks County, PA
---
Hey all... just found this forum today and have been reading a lot. I just got my 2007 Cobalt LT in April. She had 10,250 miles on her and was a previous lease car.
So far, I am loving this car. She runs great, shines like new and the stereo kicks a$$.
Just wanted to say hi to everyone.. good luck!!
---
Val
~~~
Yeah... It's how I roll...
Newcomer
Join Date: Jun 2011
Posts: 32
Welcome! I like that color for a car.
Forum Regular
Join Date: Nov 2009
Location: Daytona Beach, FL
Posts: 54
Welcome aboard ...
---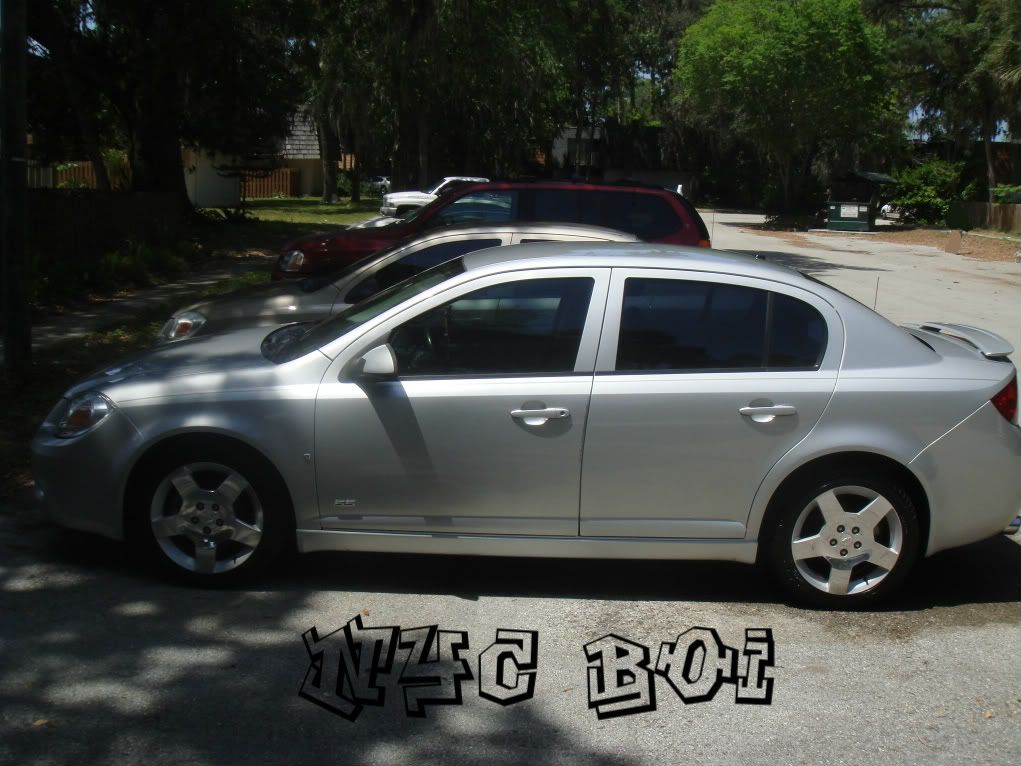 Welcome to the forum. I am from Montgomery County so not to far from you.
Contributor
Join Date: Dec 2010
Location: New Hampshire
Posts: 477
Welcome
Post some pic?
any plans for mods?
Cobalt Specialist
Join Date: Mar 2010
Location: Wisconsin
Posts: 1,437
Thanks everyone...

I have lots of pix so I just need to get them up on here.

First mod is going to be installing fog lights. I have the removable front grills on my LT so it shouldn't be too difficult. Then I'm not sure... I read so much on this site yesterday, it was a little overwhelming with all that people have done to their cars. LOL But some of them are pretty cool. I like the painted interior trim which in my sport red would look amazing.

I was an old school heavy metal muscle car girl back in the 80's when those cars were still easy to get. We took good care of our cars too. When everyone else was out drinking and getting wasted, us motor heads were washing, waxing, fixing, tweaking and best of all.... RUNNING!!! LOL I've had a 1967 Plymouth Barracuda that had over $12k into her and some a*s*s*h*** one night ripped her back end off... next was my 1973 Mach I Mustang... then my 1983 Camaro... It's nice to have something to fix up again especially since the car is practically brand new. No body overhauls., just mod and ride... LOL

This is gonna be fun!!! Take care guys!
---
Val
~~~
Yeah... It's how I roll...
Contributor
Join Date: Jun 2010
Location: Charleston SC
Posts: 302
Where in Bucks County and you should go to to the Super Chevy Show tomorrow at Maple Grove Raceway... Just saying. lol
---

Posting Rules

You may not post new threads

You may not post replies

You may not post attachments

You may not edit your posts

---

HTML code is Off

---