Newcomer
Join Date: Apr 2011
Posts: 8
Coming Back! :)
---
Hey everyone!
I used to be here quite a bit, didnt post much, but I thought now that I have a better job, I can finally start to put some of it to use towards my car, and Also look up Maintenance Ideas.
Names Miles if everyone wants to know. :S
Im quite young, 17, and from Saskatchewan. I'll be honest, I dont know much about what I'm doing when it comes to the mechanical work on a computer, but with the general Idea, I can try to figure it out.
First, I have a Question.
Recently, I started to relise that I have lost all my acceleration, I'm no Race-car driver, but even to catch up to City speed limits my car takes forever, and the rev's don't build up right. Theres to much hesitation. I've looked all over online and most things are pointing towards my Fuel pump going, and I know that my oxygen sensors are done for, So once I can I'm going to get those changed. (Parts are pretty cheap for me, Working for Napa Auto Parts.) I just want to know what you guys would think it is, just from that small description, anyone can personal message me with more questions if they are actually interested in helping. I'm booking an appointment for it to go in and get looked at.
Besides that, I just want to say hi, and I hope to be on here more often!
Veteran
Join Date: Feb 2011
Location: JC, MO
Posts: 505
Welcome back.
---

Having a fast honda is like coming out of the closet. you surprise everyone at first, but in the end your still gay.
Welcome back. Id start witht the fuel filter since its super easy, and not to pricey.
Cobalt Specialist
Join Date: Mar 2010
Location: Wisconsin
Posts: 1,437
wb, post often
Don't have any suggestions for your problems though... let us know how it turns out.
Newcomer
Join Date: Apr 2011
Posts: 8
Well I took it to a Shop that I deliver to check out my Cat Converter. Since I was thinking that it was building up to much back pressure, Causing it to lose all that power.

Sure enough, plugged like a mofo.

I'm ordering in a Cat tomorrow, However, I have one question, I looked into our systems at work, and They all say w/ Automatic Transmission.
I asked the shop, they said it should work with my Manual Transmission however, I should ask a Dealership or look online to see if there is a big difference, The only difference the guy at the shop could think of is the Pipes could possibly be routed different, But he's not sure.

Would you guys know? Or should I first thing go straight to the dealership? I'll ask them to make sure if I have any Delivery / Pick-ups to do from there.
Forum Regular
Join Date: Nov 2009
Location: Daytona Beach, FL
Posts: 54
Welcome bak bruh.
---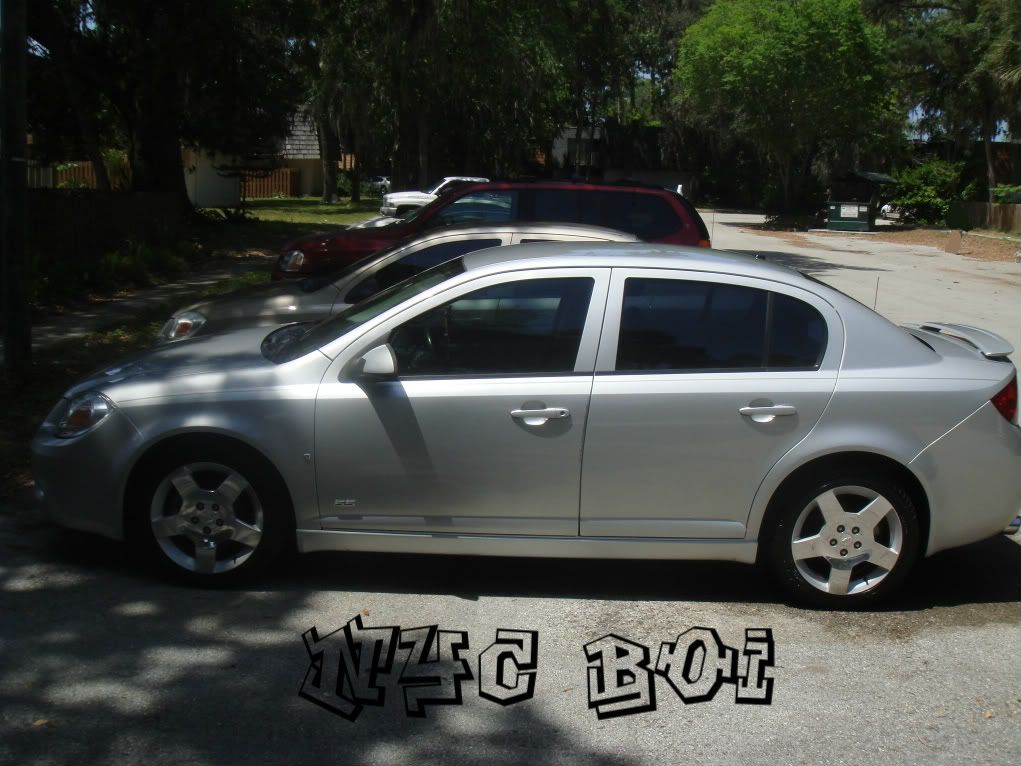 Get Out The Sawzall

Cobalt Master
Join Date: Apr 2010
Location: Sewickley, Pa
Posts: 1,856
Posting Rules

You may not post new threads

You may not post replies

You may not post attachments

You may not edit your posts

---

HTML code is Off

---