Newcomer
Join Date: Jul 2011
Posts: 2
Hi From West Michigan :)
---
Just wanted to introduce myself!
I just bought a 2005 cobalt Ls yesterday.....my second chevy.
My last one was a Corsica in high school lol.
I just retired my 2000 ford focus ZTS with 206,000 on it with only a lot of suspension maintenance.
I got this car because the price was right. $4,800 and only a couple easy(?) fixes.
just a smidge over 90,000 miles.
-Mel
Get Out The Sawzall

Cobalt Master
Join Date: Apr 2010
Location: Sewickley, Pa
Posts: 1,856
Cobalt Specialist
Join Date: Mar 2010
Location: Wisconsin
Posts: 1,437
Welcome! Any modding plans?
Forum Regular
Join Date: Nov 2009
Location: Daytona Beach, FL
Posts: 54
Welcome man.
---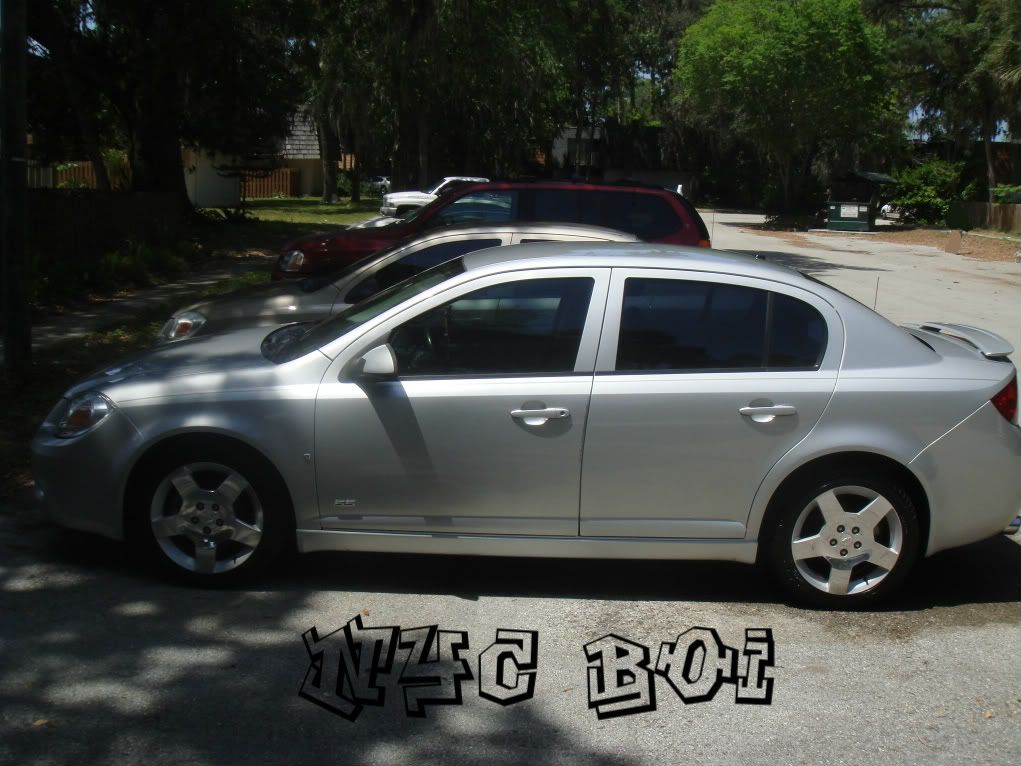 Contributor
Join Date: Dec 2010
Location: New Hampshire
Posts: 477
Welcome!

Color?
Pics?
Plans?
Newcomer
Join Date: Jul 2011
Location: washington state
Posts: 21
Welcome aboard, And congrats on the new purchase!
Welcome!
---
1986 Chevrolet Camaro IROC-Z
- Wrecked/Sold
1998 Chevrolet Cavalier
- Wrecked/Donated
2007 Chevrolet Cobalt LT
- M62 Supercharger, Ported Throttle Body, 42 lb/hr Injectors, Intense 2.9" Pulley, Cobra Heat Exchanger, SS/TC Exhaust, TTR Engine and Trans Mounts, Trifecta Tune, ZZP Header and Downpipe, '08+ FE5 Struts/Shocks, SSC Springs, FE5 Control Arms, SS/SC Front Swaybar, Powell Hardcore Rear Swaybar, 18" MSR 045s, Dunlop ZIIs, Nightshaded Tails/Side Markers, Shorty Antenna, Black Bowties, Black Grilles, Black Headlights, Dual JL 12" w1v2 Subs, A/D/S Front/Rear Speakers, Pioneer 7" Touchscreen, G85 Recaros, Leather Rear Seats, 160 MPH Cluster.
2014 Chevrolet Cruze Diesel
- 17" MSR 013s, Black Bowties, Black Tails, UR Rear Lower Bar
1981 Chevrolet Camaro Z28
- JVC Ribbon Tweeters, SEAS Mids, Pyle Woofers, Kenwood Tape Deck, Zapco Amp/Equilizer, Ceramic-Coated Longtubes, 2.5" Pypes Stainless Exhaust, Bilstein B6 Shocks, GW U/L Control Arms, Hotchkis Springs Sway Bars, DD HDX Cluster
2017 Chevrolet Volt LT
- Black Bowties
Posting Rules

You may not post new threads

You may not post replies

You may not post attachments

You may not edit your posts

---

HTML code is Off

---