Another newb
---
Recently picked up a 2010 Cobalt 2LT. Looking to start doing some mods soon and need a few ideas. Any ideas are greatly appreciated.

Sent from my Galaxy Nexus using AutoGuide.Com Free App
Welcome! All depends on what you looking to get man. Start with old fashion Intake, exhaust, headers lol. Up to you though. GL!! I a newb too!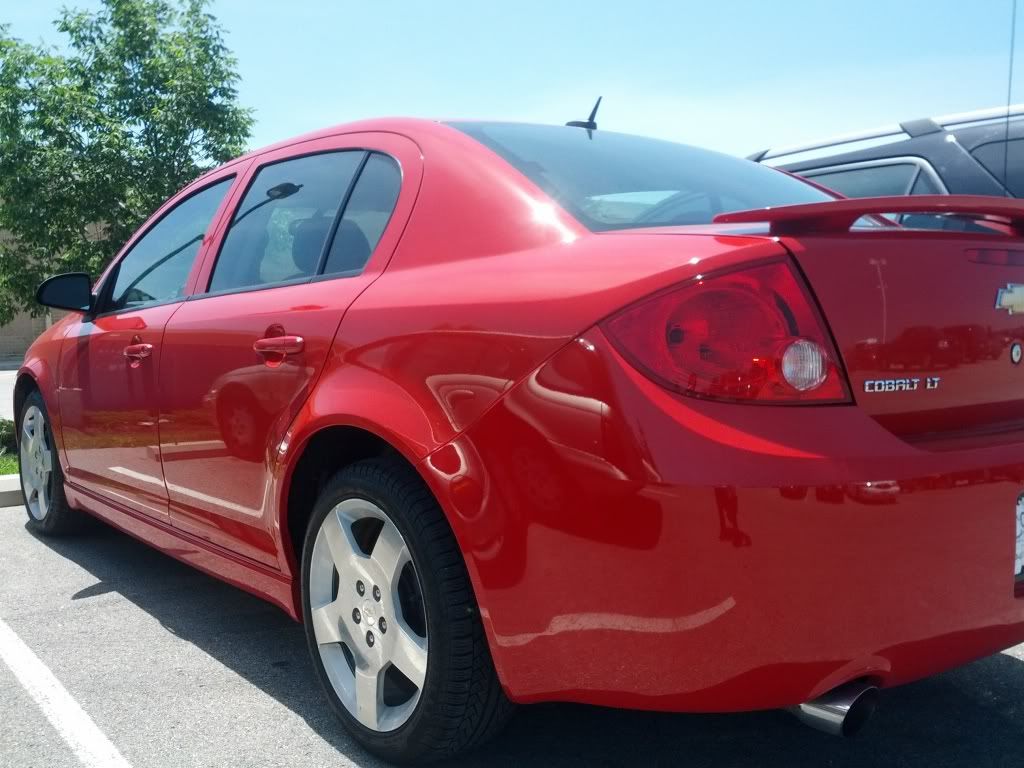 A few pics
Sent from my Galaxy Nexus using AutoGuide.Com Free App
Cobalt Specialist
Join Date: Mar 2010
Location: Wisconsin
Posts: 1,437
Very nice :P makes my car look old, lol.
If I were you, for starters I would learn to back into a parking space. This will save you lots of aggrevation in the coming years, especially if you plan on lowering your car. That cement curb will not be forgiving at all.

---------- Post added at 11:32 PM ---------- Previous post was at 11:31 PM ----------

Plus it's so much safer when it comes time to leave.
---
Every minute spent angry is a happy minute lost for ever and ever!!!
Drives 2016 Cocoa Buick Encore 1.4L Turbo auto KL4CJDSB2GB652675
Drives 2016 Sunset Orange Trax LT1 1.4L Turbo auto 3GNCJPSB8GL142716
Never drive faster than your guardian angel can fly
Oh I can, I work at a Chevy dealership so I usually do back in.

Sent from my Galaxy Nexus using AutoGuide.Com Free App
The front bumper with the luvers are highly popular these days. I will send you my bumper and you send me yours, look first mod done!!

Looks great!
---
05 Mitsubishi Evolution 8
05 Chevy Cobalt LS (RIP 7/13/2013
)
99 Nissan Altima GXE (Daily)
99 Subaru Legacy (Daily)
07 Jeep Liberty Limited (No longer the tow truck for the balt
)
If you have questions and I'm not on please PM, notifications go straight to my phone 24/7.
My Showoff
Join YC on FB
Syndicate of Tuners.com
Welcome! Clean car man.
---
My car showoff

Want nice deal on Aftermarket parts? Pm me for price from my sponsor!
Posting Rules

You may not post new threads

You may not post replies

You may not post attachments

You may not edit your posts

---

HTML code is Off

---