Newcomer
Join Date: Jan 2009
Posts: 3
Hi Everbody!
---
Hi, I the new guy around these parts. I'm an absolute idiot when it comes to cars so sorry if I sound retarded
. I'm hoping to learn a lot from everyone. So nice to meet you all.
Anyways, I have been shopping since the beginning of this Summer for a car. After months of my family's Civic and Corolla speeches (being Asian didn't help especially when thats ALL my intermediate and extended family BUY), I went out and got myself a used Automatic 2008 Cobalt Sport Sedan. It had 25k miles and I got it for a <Insert Drum Roll> 12k (including all fees) OTD.
It came with the following features:
Leather Seats (heated in the front)
Sun Roof (or Moon, not sure whats the difference)
Pioneer Audio System
4 Disc Brakes with ABS
Stability and Traction Control
Trying to get all these features on used Civic or Corolla would have cost me both arms and a foot, which would have made it impossible to drive.
All in all, I love how this little beast gobbles the corners and nimbles at the speed limit and hope to make it into a track car one day when the remaining factory warranties expire.
Contributor
Join Date: Oct 2008
Posts: 324
Forum Regular
Join Date: Oct 2007
Posts: 101
sounds like u got urself a great buy and also into a great website u can learn everything here on how to make ur car look cleaner and meaner as well as little things to make it faster so welcome to the brotherhood and sisterhood of balts
Welcome to the site! Good choice over the civic! The cobalt will walk a civic like nothing! GO GM!
---

"A wise man speaks because he has something to say,
A fool speaks because he has to say something"

OBZ's showoff thread!
Welcome I'm sure you'll learn alot, I did here.
---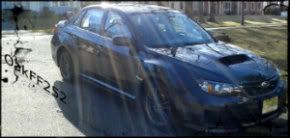 RIP Cobalt Totaled Sept. 2011
Current Car 2011 WRX
Project Victory_Red_SS
Keep the dream alive.

Join Date: Oct 2004
Location: Southern California
Posts: 1,651
Welcome to the site. Great choice on the car.
---
2007 LT 2.2
MODS:
GMPP Air Intake * GMPP Extrude Honed Manifold * GMPP Cat-Back Performance Exhaust * Vibrant D/P * Jet Stage 2 Module
MOBIL 1 Synthetic Oil * DC Sport Strut Tower Brace * Color Matched Mirror Covers * EuroAntenna * 30-15 3M FX Tinting
Bridgestone Potenza Pole Position RE960AS on Premium Wheels
Future MODS:
2.4 Intake Manifold Conversion * 2.4 TB * TUNE
Forum Regular
Join Date: Sep 2008
Posts: 68
Hi and welcome!
Nice car
Posting Rules

You may not post new threads

You may not post replies

You may not post attachments

You may not edit your posts

---

HTML code is Off

---