Firefighter Switch Control Panel
---
I just created a post that I am a firefighter, and for the last 3-4 weeks I have been working on creating my switch panel that controls my siren sounds and the lights in my car. You can see a picture here of the control panel that is mounted underneath my head unit.
I started with taking a piece of wood, and trimming it to the same size as that cavity under the stereo. Then I decided on a layout for my switches.
I used a dremel for the cutout for my switches, took a while but looks nice and blends in. I used spraypaint on the wooden panel afterwards to match the black.
Here is what each switch does:
I have 1 master arm switch (1st one from left side) which will de-activate everything (except siren, which is a direct hookup to the battery). Next to the arm switch is the first blue switch for the headlight flasher, the second blue switch is for the LED flasher (which controls all my lights), the black push button is to change patterns for the LED flasher.
On the right side of the panel, the big red flip switch was meant to turn my siren on/off but decided to do a direct hookup to the battery instead. The 2 up-down switches on the most right are my controls for whale/yelp phaser/horn. Thinking I may use that switch that was meant for the siren power and use that to turn the radio off, so I can hear any information that is passed on to us.
I redid the wiring completely myself and have spent about 2-3 weeks on it already trying to get everything just the way I want it. Granted, I only spend somewhere between 30 minutes and 1 hour at a time so it takes a while.
My LED lights I mostly made myself, as I love tinkering with electronics. Its actually fairly easy if you know how to solder and have the time and patience to do it.
Once I get the whole vehicle done, I will post a video of it in action.
Any comments, suggestions for improvement? Fire away (pun intended
) Always open to suggestions.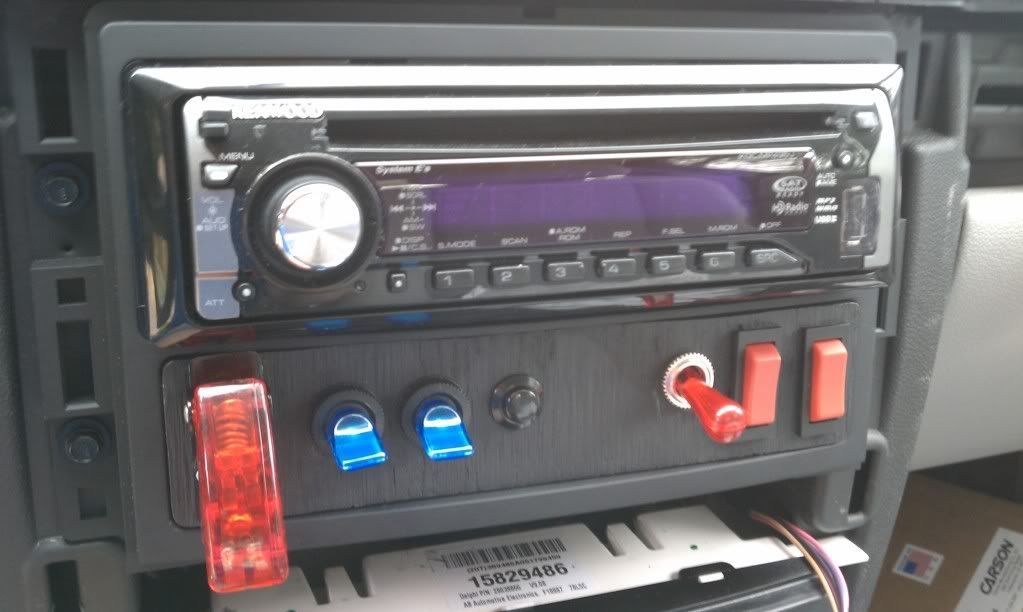 ---
Last edited by soulsurfing; 07-27-2011 at

09:24 AM

. Reason: Update procedure how it was done.
looks pretty clean man! I'd put a bit more 'low profile' buttons and switches since I'm not a firefighter but for your use I think they are perfect so that you can easily distinguish the switches from each other, etc.
Interested to see these lights in action :D finish up and post a vid!
---
BboyTaktix
- 2011 Plasma Blue pearl WRX STI sedan
- SOLD -S256 TURBO 2.2 -SS/TC body, SS/Tc shocks/struts, B&G springs, 17"mags, TRS FX-R retrofits (50W/6000k)
Contributor
Join Date: Dec 2010
Location: New Hampshire
Posts: 477
Posting Rules

You may not post new threads

You may not post replies

You may not post attachments

You may not edit your posts

---

HTML code is Off

---