Newcomer
Join Date: Jan 2009
Posts: 30
New Camaro [PIX : )]
---
Soo. I'm not getting one though my dad might.
Alcia the dealer who sold me my car was in Atlanta , GA. today at a class about the new 2010 Camarao. She sent some pictures back and I just figured I would share them with all of you.
The pictures arent great but its a little something :D
I would die to have this car : )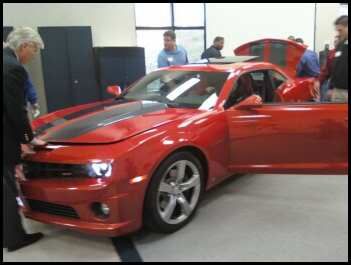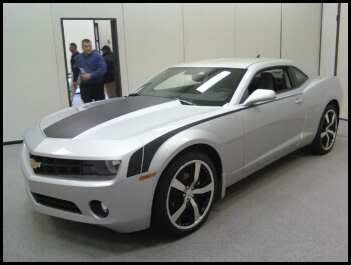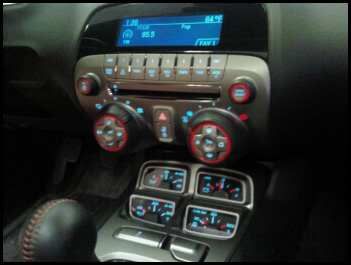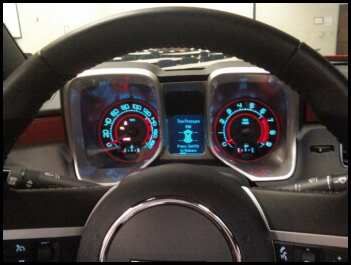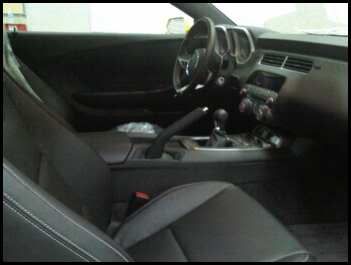 awwww yeeaaahhh! dont like the dash cluster at all. but i think i could get over it.
thanks for sharing.
Newcomer
Join Date: Jan 2009
Posts: 30
I'm real excited about them. I would love to have a white one with the blue raceing stripes : ) Or purple.
haha. Dad will most likely end up getting a crimson one with white stripes.
Ya, that dash cluster looks like Wall-E.
---
Minor mods... Wheels, de-badged & de-trimmed, stereo, grill, intake, eyelids.
I don't get why the gauges are called "wing shaped" in magazines. I don't see it. lol However, I love that car! Crimson with black stripes would be my scheme of choice.
---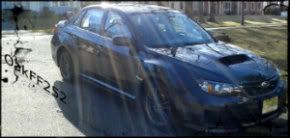 RIP Cobalt Totaled Sept. 2011
Current Car 2011 WRX
Project Victory_Red_SS
Keep the dream alive.
Forum Regular
Join Date: Jun 2009
Posts: 99
i orded a orange ss with a rs/2ss package it will be here in april
Veteran
Join Date: Jan 2007
Posts: 673
Quote:
i orded a orange ss with a rs/2ss package it will be here in april
You mean April 2010? Holy crap that's a hell of a wait. You can get a ZR1 quicker It think. lol
They have a couple of the V6's and the V8's at the dealer closet to me, they also them in nice colors and with the more attractive rims they advertise on their site. The dealer owner got his son a Black SS with the lip kit fully loaded (I was drooling when I first saw it)! The only bad thing about them is the mark up: $10,000 for the V6 and $20,000 for the V8 SS. O_O
Newcomer
Join Date: May 2009
Posts: 23
Cobalt Specialist
Join Date: Jun 2009
Location: eastern PA
Posts: 1,286
pretty sweet ride (silver one especially), but is it just me, or does it look like it'd be rather hard to see out the windshield with that hood being as high up and long as it is, and the seats that low?

and i like the steering wheel, heh.
Posting Rules

You may not post new threads

You may not post replies

You may not post attachments

You may not edit your posts

---

HTML code is Off

---