Ford F150 Intake
---
I have a plan to make a 4 filter intake system for my F150 and possibly building heat shields/splash guards around each filter. Here is the engine bay, any ideas.
Idea 1: Clean that engine bay...before you do anything.




---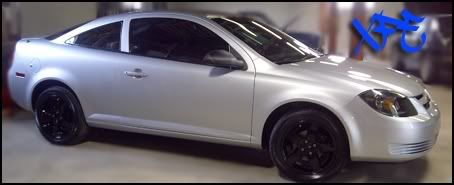 is that a 4.9 stright 6 banger????
---
mods... tinted taillights, 1000 watt alpine mono amp, 2 10 inch alpine type "r" subs, basspro slot ported box, xm radio, alpine 6x9 rear speekers, alpine 6.5 front speekers (both type "s",09SS front bumper and lip,black factory headlights, 12k foglights, 10k headlights, slp catback,fe5 suspension with sportlines,black carpet, painted plastics (black) huge custom pink monster sticker... and ofcourse.... BLACKED OUT!
4.6 v8, the conduit is for all the wires back in my ricer days, and four air filters idk just mostly for the fun of it and whatever performance gains I can get from it and i've given up trying to make that engine clean, its whatever now, but the idea of a massive intake system like that, what do yall think




this plan is gonna go on hold since I just snapped the belt in this car ugh just FML again and again and again




cummon camo. your fully bolted, tuned, and working on a suspension build. all within a few months, i wish my life sucked that bad!!!!
Cobalt Master
Join Date: Nov 2006
Posts: 1,538
do this:

1. go out and get a hood custom made for the truck with a small scoop on it, nothing too fancy or extravagant

2. manufacture/find an air box that will sit on the top of the motor and attach directly to the throttle body/elbow of the motor. This style of intake system will prohibit the Ram Air aspect of the V8, and allow for more HP/Torque gain at higher speeds.

3. Install the parts after dyno'ing the truck, then re-dyno. After you have done that, post your results here, cause i wanna know how much gain it actually provides.

Or you could go this route:

1. Sell that Ford, cause the only good they did, is circle the issue, and paste it to the grill
Newcomer
Join Date: Oct 2008
Posts: 42
Quote:
1. Sell that Ford, cause the only good they did, is circle the issue, and paste it to the grill
that is the best idea i have heard all week
---
Posting Rules

You may not post new threads

You may not post replies

You may not post attachments

You may not edit your posts

---

HTML code is Off

---