2008 Pt Spark Plugs
---
i have a question, not sure any of you know though. but we have a pt cruiser, other than my cobalt, and the spark plugs NEED to be replaced. i wanna go by AutoZone but don't know what brand to get. can some one PLEASE help me out???? it's urgent cuz 3 out of the 4 are out.

---------- Post added at 04:10 PM ---------- Previous post was at 02:38 PM ----------

so nobody can help me out? what if i narrow it down a bit...brands we're looking at are Bosch and NGK's?

any input now?
---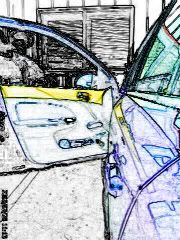 do not get bosch, this is a bosch platinum 4 after a few months
You know that hand well, huh. Just messin Jared. Seriously, It was disappointing when all these Splitfire, Bosch x2, Bosch x4, E3, etc. special plugs came out and all of them are crap. The last good "new" plug design that was any good was the Iridium plug. I just changed the Iridiums in the Buick SS for the second time. The first set went 95,000 miles, and this set went 80,000 miles. Both old sets looked good.

---------- Post added at 07:42 AM ---------- Previous post was at 07:41 AM ----------

Oh hey, prosprite, I just talked to my brother and he uses NGKs in his PT Loser with excellent results.
---
Posting Rules

You may not post new threads

You may not post replies

You may not post attachments

You may not edit your posts

---

HTML code is Off

---