Bought A 92 5.0 Mustang Today
---
& I am really regretting it. needs a a ton of work. Got it pretty cheap. but i would rather save up 2-3k and buy one with a good body and everything else and build from there. The thing is pretty fast though. It needs a few things before i will be comfortable driving it. the brakes suck. I think they need bled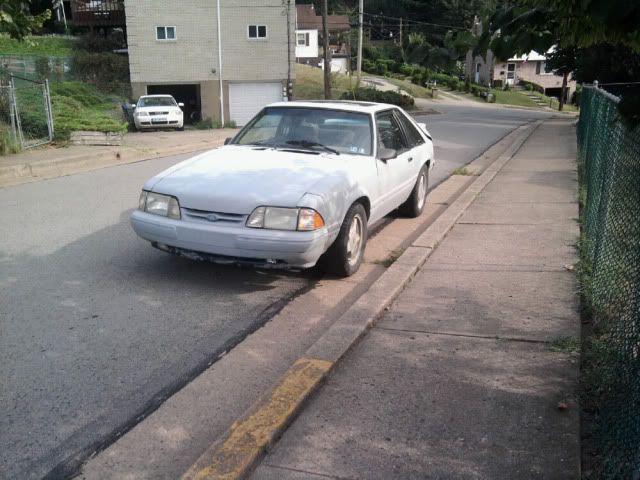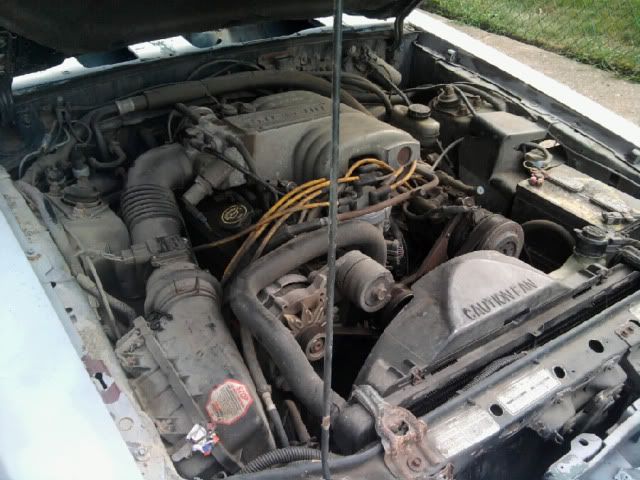 Dosnt look to bad. How much did you pay for it?
---
2006 Cobalt: Bolt On's
Get Out The Sawzall

Cobalt Master
Join Date: Apr 2010
Location: Sewickley, Pa
Posts: 1,856
Nice james, what all does it need. Is the body strait, Maybe some night this week I will come out and look at it.
Join Date: Feb 2010
Location: Fairbanks, AK
Posts: 787
I wanna see this car James. I don't know when I will get a chance tho this week.... :(




---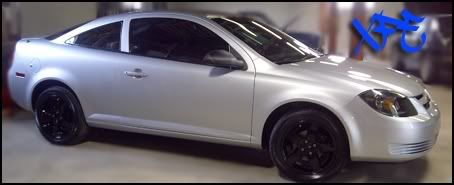 Contributor
Join Date: Apr 2010
Location: Chardon Ohio
Posts: 489
Not a Mustang fan but I secretly love the Fox Bodies... Nice find!
---
LIVE LOVE BURN DIE

My Sig thanks PADLOCK
No one knows what is going on! Its just a simple answer with a complex conclusion
Contributor
Join Date: May 2010
Location: Pittsburgh, PA
Posts: 439
700 bucks. i think? only i will know


It has 360k on the clock. but engine has 130k. brakes need bled or something bad. It sounds mean as hell.

---------- Post added at 11:00 PM ---------- Previous post was at 10:58 PM ----------

He said guy tried body work and was not the best. it is missing most of the fender trim pieces.
Man that engine bay is dirty!

Fox bodies are pretty easy to make quick. Set of GT40P heads and intake (either out of a Cobra or an Explorer - they're the same parts) and some headers and an exhaust and you're kicking!
---
1986 Chevrolet Camaro IROC-Z
- Wrecked/Sold
1998 Chevrolet Cavalier
- Wrecked/Donated
2007 Chevrolet Cobalt LT
- M62 Supercharger, Ported Throttle Body, 42 lb/hr Injectors, Intense 2.9" Pulley, Cobra Heat Exchanger, SS/TC Exhaust, TTR Engine and Trans Mounts, Trifecta Tune, ZZP Header and Downpipe, '08+ FE5 Struts/Shocks, SSC Springs, FE5 Control Arms, SS/SC Front Swaybar, Powell Hardcore Rear Swaybar, 18" MSR 045s, Dunlop ZIIs, Nightshaded Tails/Side Markers, Shorty Antenna, Black Bowties, Black Grilles, Black Headlights, Dual JL 12" w1v2 Subs, A/D/S Front/Rear Speakers, Pioneer 7" Touchscreen, G85 Recaros, Leather Rear Seats, 160 MPH Cluster.
2014 Chevrolet Cruze Diesel
- 17" MSR 013s, Black Bowties, Black Tails, UR Rear Lower Bar
1981 Chevrolet Camaro Z28
- JVC Ribbon Tweeters, SEAS Mids, Pyle Woofers, Kenwood Tape Deck, Zapco Amp/Equilizer, Ceramic-Coated Longtubes, 2.5" Pypes Stainless Exhaust, Bilstein B6 Shocks, GW U/L Control Arms, Hotchkis Springs Sway Bars, DD HDX Cluster
2017 Chevrolet Volt LT
- Black Bowties
Cobalt Master
Join Date: Aug 2009
Location: Bk, NY- USA
Posts: 1,648
I suggested a ProCharger, headers, catback, gears, converter and shift kit. Then just add some drag radials and its an 11 second car!
The worse it looks, the more races you will get. Hence the term "sleeper".
---------- Post added at 04:19 AM ---------- Previous post was at 04:18 AM ----------
But if you really do regret buying it, I will gladly buy it from ya. As long as it runs, I can do wonders with that thing!
---------- Post added at 05:13 AM ---------- Previous post was at 04:19 AM ----------
Your engine: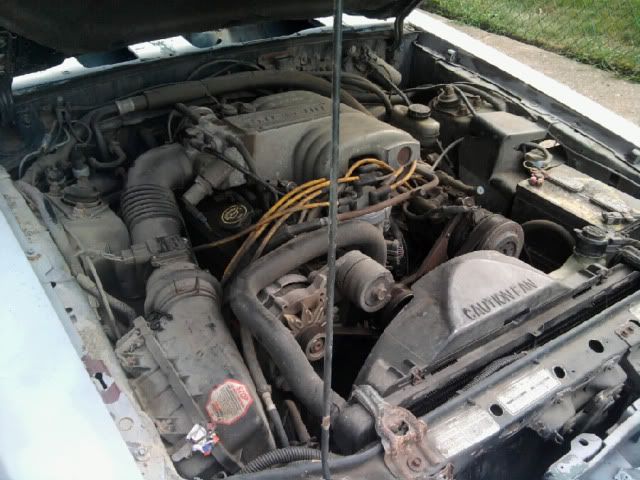 What it can look like with a little work and engine cleaner:
---
2006 Cobalt SS 2.4L Auto
Stock 1/4: 16.315 @ 83.65 (104 degree day)
Facebook: rmikek
---
Last edited by Neddy06SS; 08-10-2010 at

02:17 AM

.
Posting Rules

You may not post new threads

You may not post replies

You may not post attachments

You may not edit your posts

---

HTML code is Off

---