Cobalt Master
Join Date: Aug 2009
Location: Bk, NY- USA
Posts: 1,648
Veteran
Join Date: Nov 2008
Location: North Dakota
Posts: 611
have fun with that.... car looks hideous
---

07' LS 5 spd, bullseye S256 @ 17 psi wut?!, E85!!!, wiseco 8.9:1 pistons, eagle rods, spec stage 3 clutch, TTR motor and tranny mounts, ARK sts, Magnaflow catback, tinted windows, B&G coilovers w/ adjustable camber plates, front bowtie painted black, and ETX ME-2 rims wrapped in 235/40/18 Nitto invos.
Cobalt Master
Join Date: Feb 2010
Location: Middletown, PA
Posts: 1,928
I just hope you have your flame suit on. Because you are going to need it.
Get rid of the body kit, it'll at least look more descent.
---
2010 Cobalt 2LT Victory red Coupe
Mods: Tinted 50% ceramic all around, factory spoiler, 2008 LE5 2.4 Throttle body, GMPP Intake, Walker stock exhaust system (back to silence), TruBendz/MBE 2.5" catted Downpipe, HP Tuners by Chenry Motorsports, Alpine CDE-151 with USB port, Rockford Fosgate 300-10
Ive seen much uglier cars
---
Mods: debaged, carbon fiber hood, painted interior trim, lowered

2008 Sport Sedan 2.4
op's trollin.

That car is ugly as sin.




---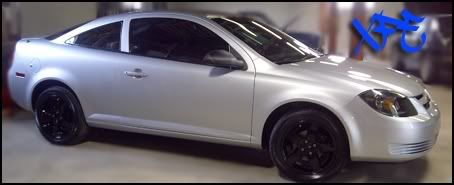 Quote:
"if your gonna go rice,do it right with a one way ticket to rice city, japan"
kthnx
lol,i was kidding,but i was thinking of selling the balt and getting something similer without a body kit,lol. but ill prolly keep the balt even tho parts on a honda is much cheaper,example i looked up a header for a honda= about 200$ and for a cobalt your going to at least pay 600$
---
https://www.yourcobalt.com/forums/veh...ohio-lt1r.html
Get Out The Sawzall

Cobalt Master
Join Date: Apr 2010
Location: Sewickley, Pa
Posts: 1,856
Badmab header= $160-$180,100% stainless direct bolt on.
Posting Rules

You may not post new threads

You may not post replies

You may not post attachments

You may not edit your posts

---

HTML code is Off

---