Newcomer
Join Date: Jun 2012
Posts: 23
GFs Car Finally in the Paint Booth
---
After finalizing everything up with my friend whos a fellow tuner (nasty WS6 trans am, turbo civic ) my girlfriends car finally went into the shop where hes the head painter at. Hes stoked because he normally just does repair work for insurance companies, and its not often he gets to get creative with custom jobs.
Brief overview - girlfriend got her scion last year, for 6,700 cash. KBB was 12k. It was a boston city car so it had front and rear bumps from parillel parking, and had a ding or scratch in damn near every panel. She wanted it all fixed, and after doing mods to the rest of the car, she finally came to the point for paint. We talked it over with him and decided to do black cherry pearl paint ( stock color ) with pink flake in the base, and the clear. Also she got a hell of a deal on these rims from World of Wheels carshow in Boston when we were up there, but never liked the chrome lip, so shes doing a heavy purple flake for the lips ( dont mind the black underneath, he shot the sample real quick just for an idea ). Then hes going to do a similar edge match to her carbon hood like my hood is. Next year she will get a carbon hatch, or possibly over the winter. Also having the antenna shaved off while we are at it. With these colors though it doesnt look like ill be taking it out for grocerys anymore lol.
The car before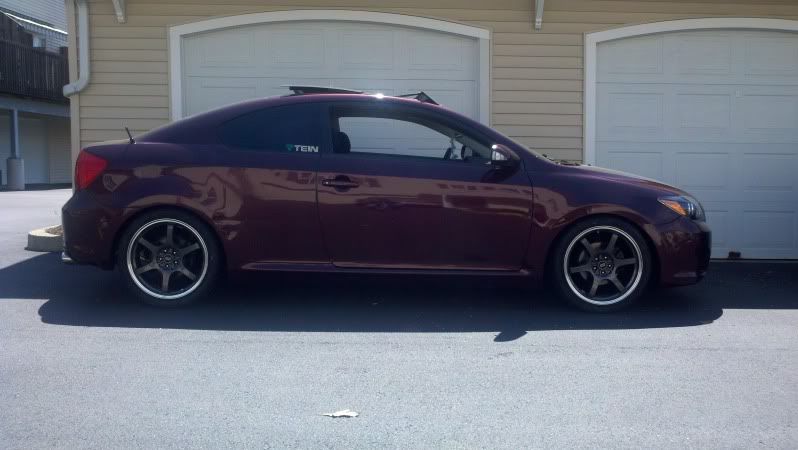 Driving on the way there
The samples - will be much more pink flake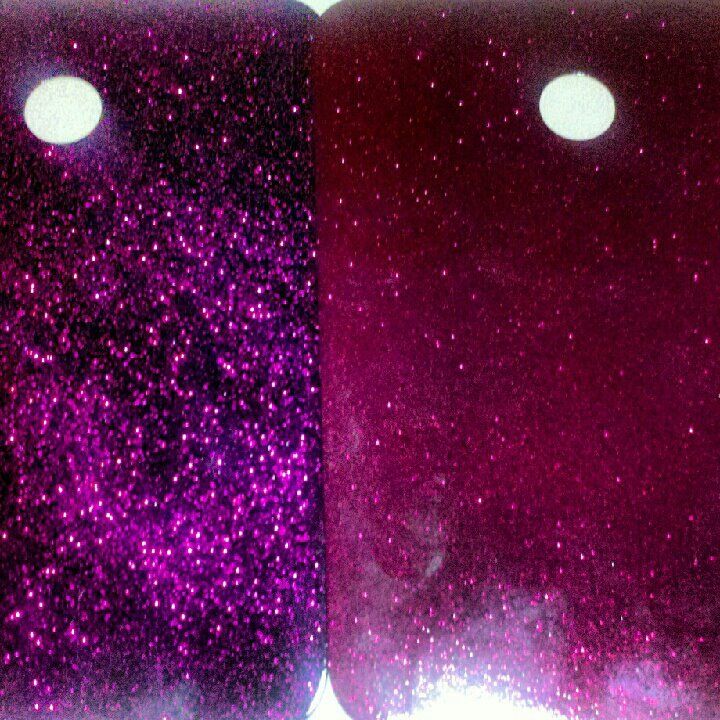 Teaser he sent from last night
Tc's are badass in general I think but that's gonna look sick. My gf also wants a tc
Very interested to see the final outcome. Looks like a cool project. Im sure the gf will be quite pleased
Newcomer
Join Date: Jun 2012
Posts: 23
She's stoked. She just misses her car. I can't wait to finish this project up so we can finish the mada project

Join Date: Feb 2012
Location: WNY
Posts: 803
gona look sick, subd for moar pics!

Sent from my DROID RAZR using AutoGuide.Com Free App
Newcomer
Join Date: Jun 2012
Posts: 23
Newcomer
Join Date: Jun 2012
Posts: 23
Couple new shots.
Makes an excellent picnic table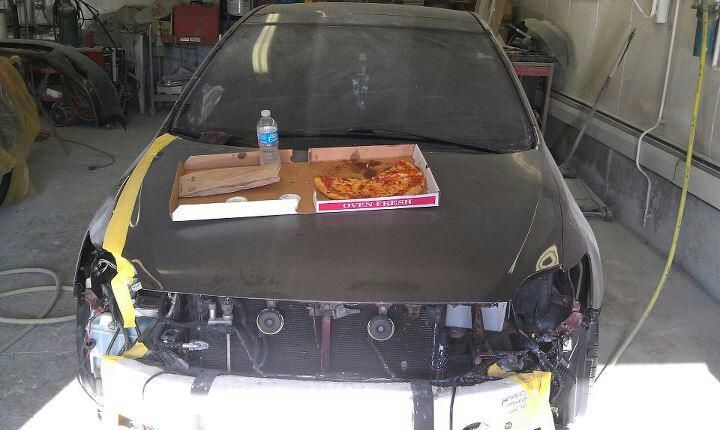 Goodbye radio antenna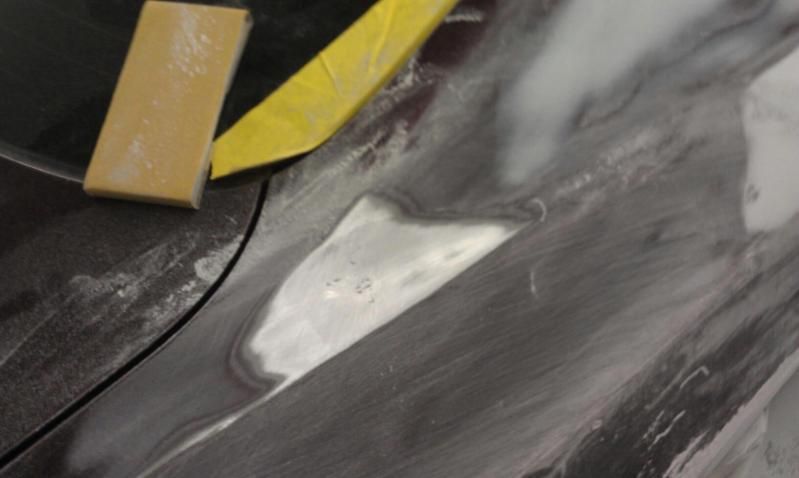 Any updates??
---
2009 Ford Escape Limited - 3.0L, 6 speed auto, 4x4, 25/33 city/hwy imp mpg.
2017 F150 XLT-XTR - 5.0L, 4x4, 3.55's, E-locker, xtr chrome package, fx4 off-road package.
20/25 imp mpg
Posting Rules

You may not post new threads

You may not post replies

You may not post attachments

You may not edit your posts

---

HTML code is Off

---