Forum Regular
Join Date: May 2012
Posts: 100
Mit Lancer Paint
---
Heres a little job on a Lancer...guy backed into something and scrapped one side and the was a big cave in dent on the left side..I managed to save all the panels color match was nice. tomorrow sand nibs and buff clear..and delivery..of course get paid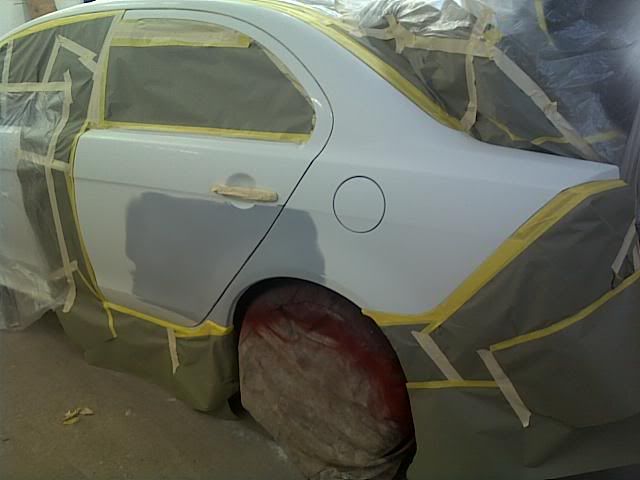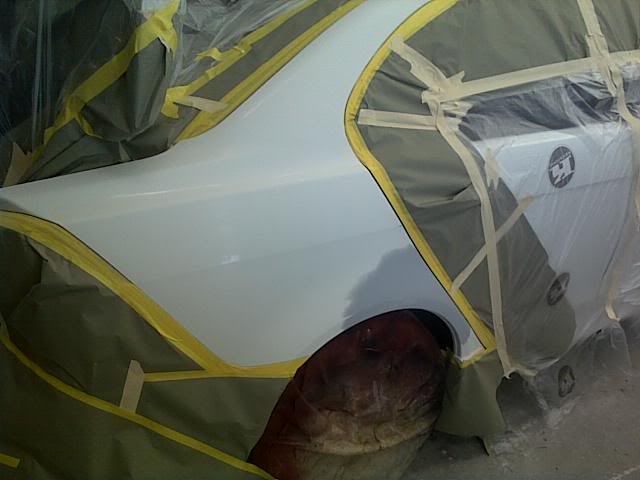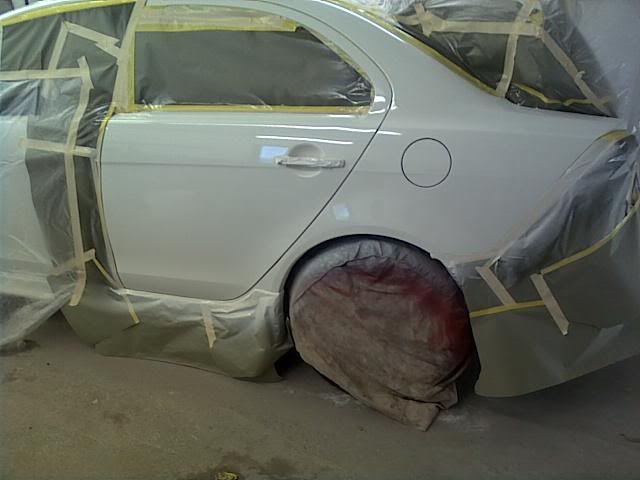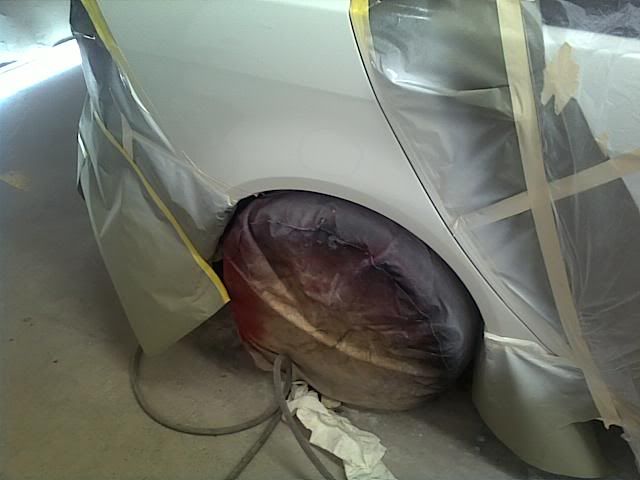 Veteran
Join Date: Jan 2012
Posts: 584
Quick question. But can you take more before photos?
I wanna praise you for good work!
Good job.

[Insert signature here]
Forum Regular
Join Date: May 2012
Posts: 100
LOL...you want to see the damage and the grindin' and the glazework and dent pullin? I can make it happen. fo sho. :] glad you like it. I'm jumpin back into into a durango ..in fact i have some pic of it in progress i will put up for ya. cya
yes moar picz!! i love seeing work being done, yours so far is looking great from the pics you've shown
---
WA636R - Switchblade Silver Mt
09 Sedan LT 2.2L LAP......Auto!
MODS:Fe5 TC Shock + Struts\Moog Endlinks\YYZ V1 Springs\SC Gunmetal Wheels. Badmab Shorty Header\GMPP Performance Exhaust\ZZP 2.5 Catted DP\K&N Drop-in filter\High Flow Intake Tube. Gen4 Headlights\6K Low Beam HID\LED 3rd Brake Light\LED Turn Signals,Plate,Trunk, Dome, Reverse, Side-marker\ Debadge "LT" & GM fender badges\Shorty Antenna
Join YC.com on Facebook!
Like YC.com on facebook too!
I too enjoy the step by step no just the finished part.
---
2009 Ford Escape Limited - 3.0L, 6 speed auto, 4x4, 25/33 city/hwy imp mpg.
2017 F150 XLT-XTR - 5.0L, 4x4, 3.55's, E-locker, xtr chrome package, fx4 off-road package.
20/25 imp mpg
Veteran
Join Date: Jan 2012
Posts: 584
Quote:
LOL...you want to see the damage and the grindin' and the glazework and dent pullin? I can make it happen. fo sho. :] glad you like it. I'm jumpin back into into a durango ..in fact i have some pic of it in progress i will put up for ya. cya
Hell yeah, I love seeing that.
:P
I like before and after pictures.
[Insert signature here]
Posting Rules

You may not post new threads

You may not post replies

You may not post attachments

You may not edit your posts

---

HTML code is Off

---