Anyone else Got a Jeep?
---
my jeep may 10 years old and shabby, but it's still my baby and favorite toy. It's no garage queen either- I take it rock crawling/trail riding every few months. There are a lot of bigger, badder Jeeps out there, but this one is built just the way I want it and it is a happy medium between on-road handling and offroad ability.
2003 Wrangler Rubicon (a REAL Rubicon, not just poser stickers) Lovingly known as "Mr. Toad"
when I got it 2 years ago: worn out tires, 2 inch budget boost (coil spacers), no-name winch, beat up aftermarket fender flares, and some funky aftermarket rims. Was towed behind a motorhome by one of the 4 PO's so multiple rock chips on the hood and grille, but fairly unmolested mechanically. Nice hardtop with tinted windows, wiper and defrost in near-mint condition. Factory soft top in such good shape it's still almost too tight to get on.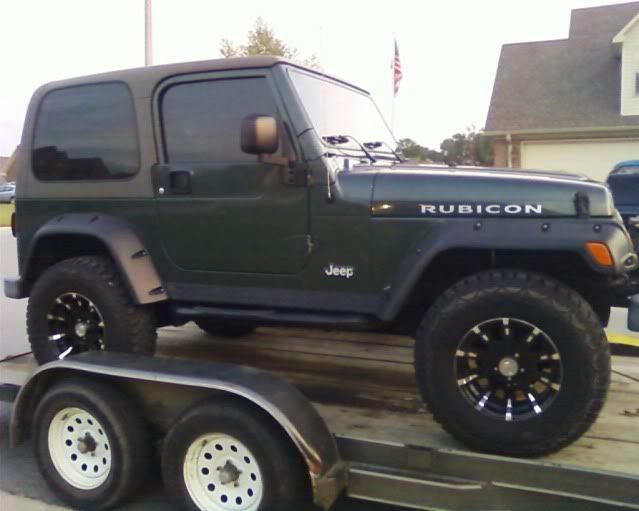 Now: 4 inch longarm suspension, 33inch Goodyear Duratracs, cheap offroad rims I don't care about scratching, rock sliders, tummy tuck, motor mount lift, safari top, tonneau cover, LED taillights, hi-lift jack, fully armored underside, homebrew bumpers, half doors, and vinyl suspension seats. He's come a long way, baby!
my boyfriend has a well-modified '95 Grand Cherokee with a lot of the same types of mods as mine. It is actually a lot more capable offroad than mine, but it's pretty much an offroad-only vehicle:
video:
DSCN3978.mp4 Video by DirtyRat | Photobucket
anyone else got a Jeep...or other offroad rig?
---
White '07 LT coupe with lotsa purple stuff.
sweet! I wheeled with a guy who had a diesel Liberty a few years back. Mostly stock other than tires and a small lift but that thing went all over the place!
---------- Post added at 08:37 PM ---------- Previous post was at 08:33 PM ----------
oh yeah, we have a '52 Willys CJ3a too: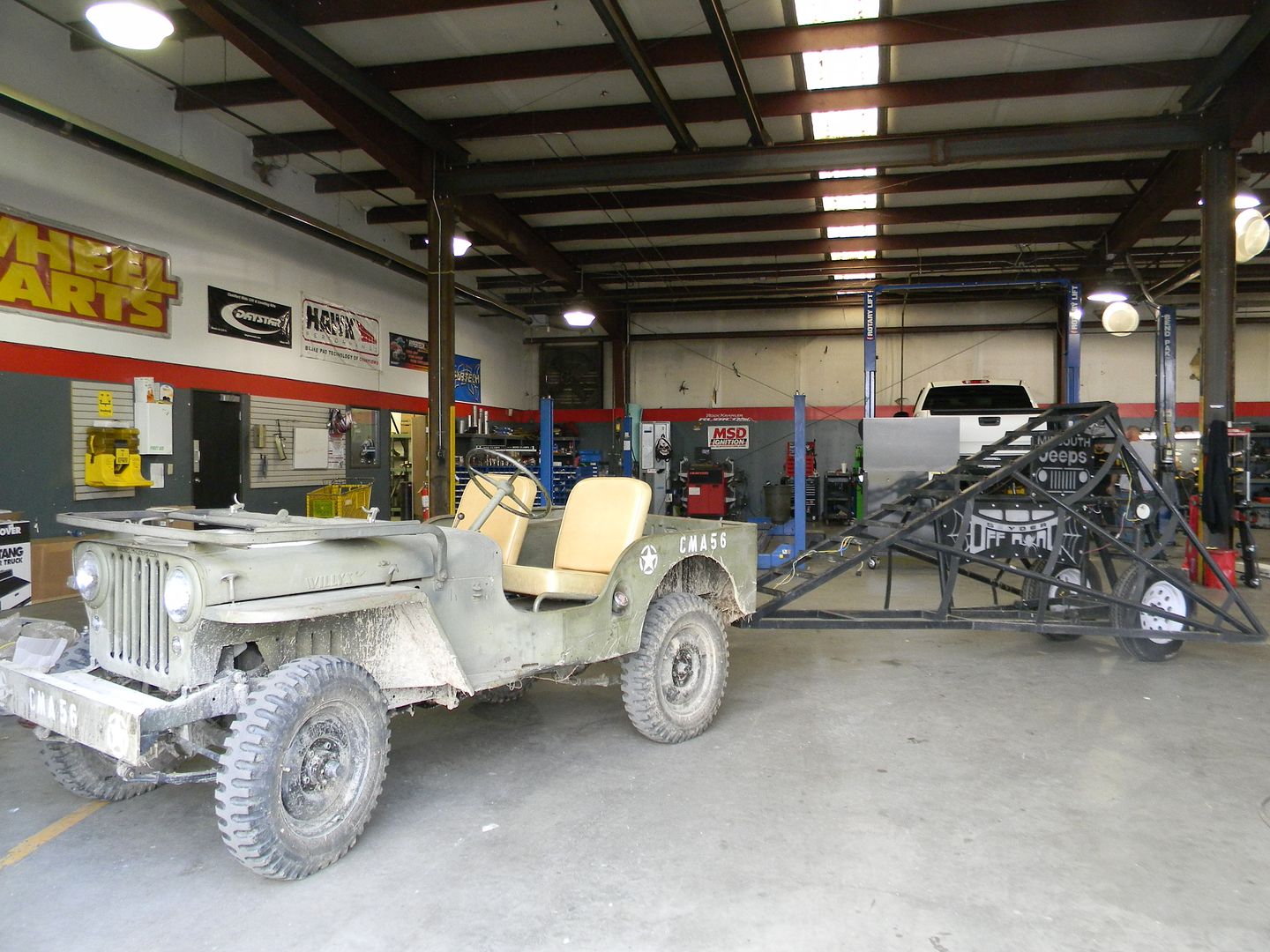 unfortunately, my poor Cobalt doesn't get much love since the Jeeps moved in :(
---
White '07 LT coupe with lotsa purple stuff.
I have a 99 durango with a small lift that i used to take off-roading..... until the motor died.... if I can't get it running again before winter im gonna be getting a grand cherokee tho....
---
Quote:
Speed isn't everything. Sometimes, you just need a little style and flare in your motoring.
last group outing for our club had a guy in a nearly stock, newer Grand Cherokee. I tell ya, I was worried at first but he wheeled it like a champ and got through/over stuff I would never have attempted in such a rig, and only got a small ding in the rocker panel.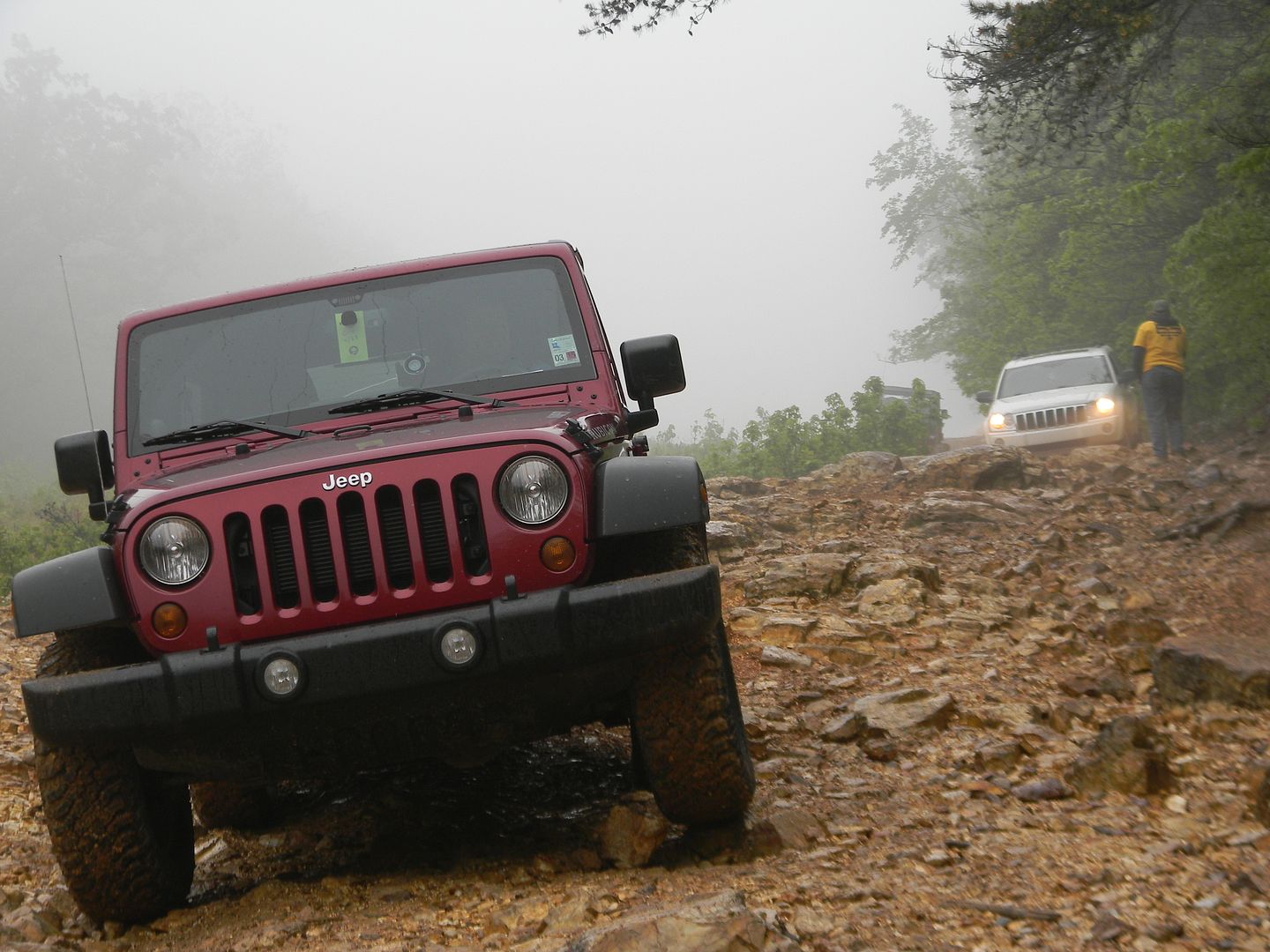 ---
White '07 LT coupe with lotsa purple stuff.
If i do end up getting one it will be a late 90's with the 5.9 in it, and it will be plenty capable after i get my hands on it..... I would settle for a cherokee but i just like the look of the grand cherokee alot better.........
---
Quote:
Speed isn't everything. Sometimes, you just need a little style and flare in your motoring.
Contributor
Join Date: Apr 2011
Posts: 425
My pops has got an 01 white sahara edition wrangler and I love it so much
---
Future mods:
chevy 572 c.i. motor insatall
I've wanted an early 90's YJ to dress up in Jurassic Park colors since watching that movie many years ago. What better vehicle to outrun a rampaging T-rex and look so badass doing it? My girlfriend really likes the Patriot, no idea why.
Initiate
Join Date: Nov 2013
Location: Near Monroe, Louisiana
Posts: 36
I have a Jeep street project, full size. It's an '84 Grand Wagoneer two wheel drive. Yeah, I know. They didn't come that way but what I want is an efficient highway cruiser and trailer puller. It would be appropriate for towing my AMC powered dragster. I have a newly rebuilt AMC 360 in it and the 727 transmission from an Ambassador also rebuilt. I have the original 727 and transfer case for sale. The transmission that is in it will give way to an overdrive, probably a GM 4L80e with modular controller. I have a .440 lift cam in the engine, an Edelbrock R4B dual plane intake for the Holley Pro-Jection fuel injection system, MSD 6 Plus ignition, new headers, 4 core radiator etc. The next big thing I have for it is a front independent suspension from a Lincoln Town Car. When that's all done, I dunno, maybe IRS for the rear. Anyone ever heard of such a Jeep?
All that just to tow a car? Sounds a little excessive to me lol. But then, aren't we all a little mad for loving what we love? Keep up the crazy
Also, pics?
Posting Rules

You may not post new threads

You may not post replies

You may not post attachments

You may not edit your posts

---

HTML code is Off

---