New Corvette ZR1
---
Chevrolet Corvette SS info
Remember the 'Blue Devil' rumors? That project is still on, under the name Corvette SS. The mother of all Corvettes will be powered by a supercharged version of the upcoming 6.2L LS3 Small-Block V8. The Supercharger is said to be integrated into the manifold like the 4.4L Northstar. Power ratings will be at about
650 HP
, and this car is said to break tons of performance records...for nearly a fraction of the cost of anything close to it's performance capabilities. Expected release date is for the 2009 model year.
---
Contributor
Join Date: Nov 2007
Posts: 284
:::correction:::
it is the Corvette ZR1, it went though a bunch of weight reduction (most pannels are now carbon fiber, and lighter supports. the engine is a 6.2 liter but it is not a LS3 its the LS9 (it has the smae liters as the LS3 but it is built up way more...) it does have a new design by eaton that is very interesting... it is planned to have over 620 bhp but they do not have a specific number yet. 19" wheels in front and 20" wheels in the back... body looks similar to the new zo6 but is has some differances.... for aero and down force. bigger brakes.... the hood will have a clear section on it to show the supercharger.... and it is planned to be 100,000 USD.

GM saw what they could do with a $60,000 car (corvette ZO6) that could beat a lot of 6 digit cost super cars... and wanted to see what they could do with a $100,000 car. it is said to beat porcshes, Ferraris, lambos, and almost any other 12 cylinder super car you throw at it. will also beat the new skyline... no problem ;)
The info I got was from GMinsidenews...I haven't seen them wrong yet but who knows.
---
Contributor
Join Date: Nov 2007
Posts: 284
we are a big vette family and follow up alot on vette news. my dad is looking to get this new vette, as soon as they are taking orders he will be setting his up... we are a part of a big nation wide vette club and for the midwest sector we are pretty high up... not being a dick but i am 99-100% sure my info is correct.... i even have some pics from a site that we have a log in to of the new vette (ZR1)
here....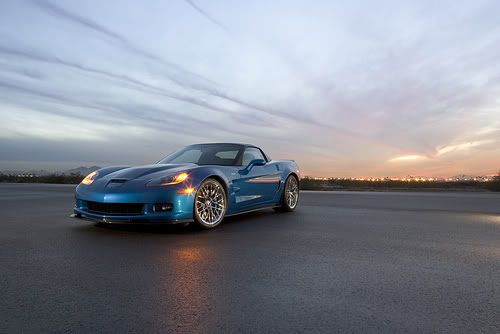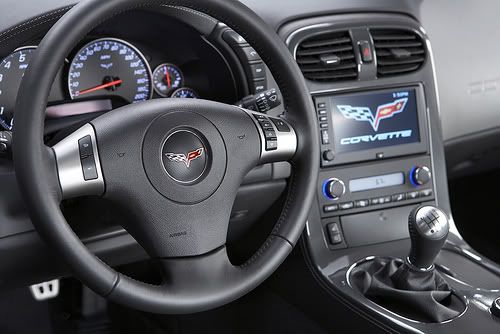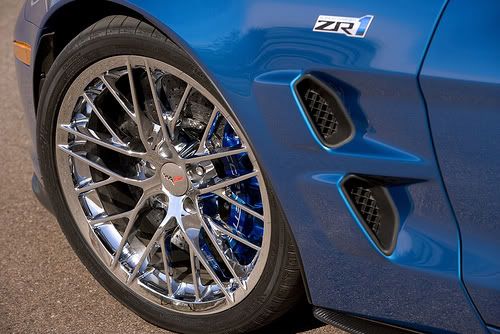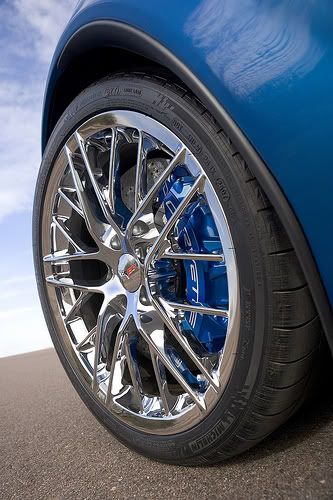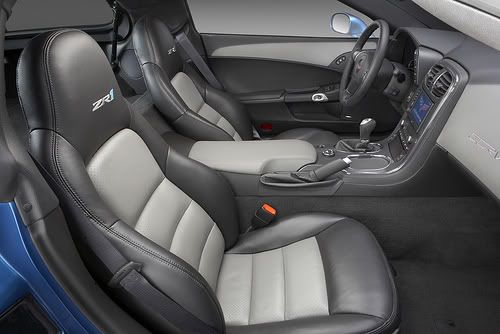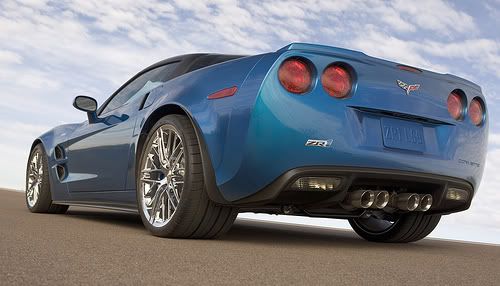 Contributor
Join Date: Nov 2007
Posts: 284
the ZR1 name was broughr back from the early 90s ZR1 which beleive it or not was one of the faster vettes.... it would take a c-5 vette any day , and put tp a good fight to a c-5 zo6 and a c-6 base coupe. it had a 4 cam lotus built motor in it. GM teamed with lotus on that car
Contributor
Join Date: Dec 2007
Posts: 463
I think you guy just brought a tear to my eye. **sniffle** it's beautiful.
I hope your right.....That is one beautiful, powerful car...
---
Newcomer
Join Date: Sep 2007
Posts: 35
yeah, it's going to be badged a ZR1 for sure, check all the auto mag websites like caranddriver.com
Contributor
Join Date: Nov 2007
Posts: 284
i will see if i can dig and find the production date.... my dad might know...
Contributor
Join Date: Dec 2007
Posts: 463
Thats what I love about the Vette...they never make it look like something from space. It's still kept its sleek sex sports car design. They never tried to make it look like something it's not. But yet they are always impressive with their work...it's like a beautiful peice of art. yet has the engine to send you to space. :P
Posting Rules

You may not post new threads

You may not post replies

You may not post attachments

You may not edit your posts

---

HTML code is Off

---