Newcomer
Join Date: Sep 2007
Posts: 35
2008-2009 Dodge Challenger!
---
This thread was around before everything "reset". Felt like bringing it back though.
Been checking www.allpar.com for information and looks like they are auctioning off #0001 this Saturday at the Barrett-Jackson Auto Auction. They already sold #0002 in a dealer only auction for about $178,XXX, and #0003 will be next month on eBay to the general public.
I'm going to the Chicago Auto Show next month to check out the production version! Anyone else in the midwest that is going to this?
Not wanting to see the Challenger, though it is a nice car, there will probably be a better aftermarket for it since Mopar does a good job with that.

Instead I'm heading to St Louis to see the Camaro. I checked the Chicago Auto Show website and no mention of the Camaro.
---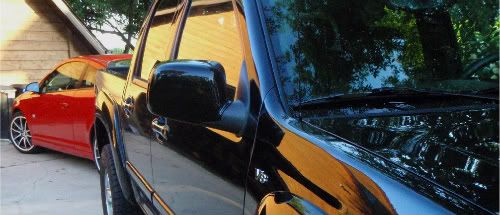 Newcomer
Join Date: Sep 2007
Posts: 35
I've seen the Camaro as well the last two years in Chicago, two years ago it was the coupe and last year the convertible. Both also very sweet IMO. However, I think that the new Challenger is the one that I want.
For me it'll be a 2009 R/T with 6-Speed!:D
I wanna stay supercharged, I'm not certain if they'll have one right off but I can wait if needed...........
---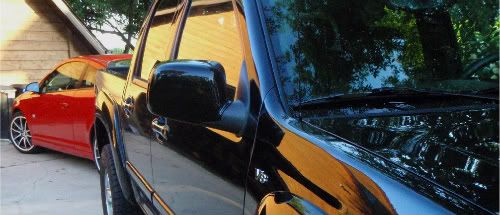 Newcomer
Join Date: Sep 2007
Posts: 35
If you want a supercharged Camaro, it probably won't happen. However, if you have $100,000 laying around, you can pick up an XLR-V or ZR1 Vette.......... both have superchargers. Everything else, like next-gen Cobalt SS and Solstice GXP are turbocharged.

To me, nothing sounds, performs, and "feels" better then all V8 muscle!
That's what's nice about superchargers and turbos, just adds that much more to the sound, perfomance and "feel".
---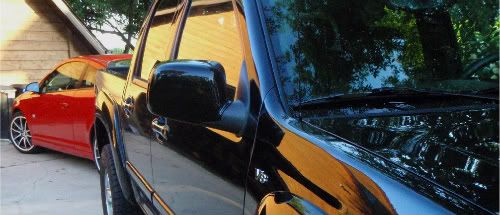 Newcomer
Join Date: Sep 2007
Posts: 35
I disagree with sound and "feel", agree with performance......... I know I drive a Cobalt LT, but I've driven countless vehicles with V8's and V10's(Viper and SRT-10 Ram). There is no comparison IMO to when your in an SS Camaro, new GTO, or Corvette and open up the throttle then get thrown back in your seat. I've driven SS/SC Cobalts as well as turbocharged cars like the Pontiac Solstice GXP and SRT-4 Neon and I don't get the same feeling.
Not that I'm getting a bad feeling, just not the same.
---
Last edited by nosidamde; 01-15-2008 at

03:14 PM

.
I can't beleive that people are paying that much!
lol
They are pretty sweet, but not worth six figures!
Newcomer
Join Date: Sep 2007
Posts: 35
Yeah, I agree. However, it was a dealership that won in the auction, probably with a wealthy owner who wanted some kind of bragging rights. I doubt with purchasing that unit that they expect to get more then that out of it.

Our dealership sold our first one, and we're selling it for sticker price. Not sure when we'll be able to order it though?
I wouldn't pay more than sticker, but I'm not rich and I don't have a small dick so I don't need bragging rights! lol

My car pulls pretty good. To bad the clutch can't handle it! lol
Posting Rules

You may not post new threads

You may not post replies

You may not post attachments

You may not edit your posts

---

HTML code is Off

---