Contributor
Join Date: Nov 2007
Posts: 284
my new truck!
---
so i Went out and got me a real mans truck about a month ago... never got around to posting up pics of it though, i have been to busy with the car...
shes a 2000 GMC siera 2500
i have 33s on it but they are pretty bald, i got to get new tires like now!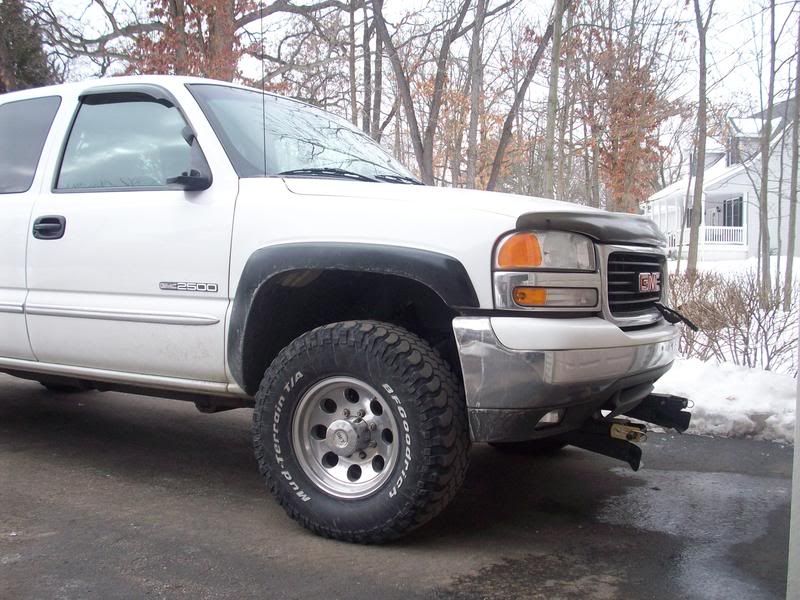 and i just got a brand new WESTERN plow for it! i love it!
(i know i am missing a mirror... damn kids in parking lots!)
nice truck!

I personally hate trucks

but Nice truck!
---
2V Mustang GT - Cammed/Sprayed - The "Mustake" - Sold
2010 Cobalt 2LT - SOLD!
Chrysler 300C Hemi K&N & Tune
2005 Cobalt SS Supercharged - E85 TVS 2.9 - SOLD!
2001 Corvette C5 6MT
Contributor
Join Date: Nov 2007
Posts: 284
ok i have to ask... how can you hte trucks...? where do you live.... they are need where i live haha
Guys don't hate trucks, its a rule isn't it? Very nice truck, mine isn't the real man model, just a 1500, but it does the job it needs to do.
---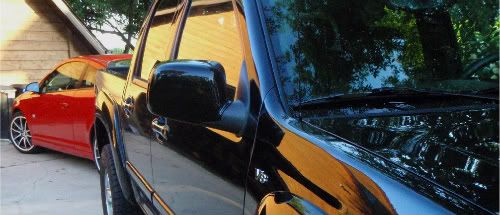 Contributor
Join Date: Nov 2007
Posts: 284
yeah i didnt think guys hated trucks haha... screw hemi! haha GM all the way! yeah but my truck could still be manlier... it could be an HD... i wish it was but i got this for a good price
Forum Regular
Join Date: Jan 2006
Posts: 230
Hating pickup trucks is like hating Apple Pie or Muscle cars...they're all part of Americas blue collar culture.
Nice Truck... I love trucks and if the colorado that i wanted didnt cost $9,000 more than my Cobalt did then i would def be in one
Newcomer
Join Date: Sep 2008
Posts: 9
What kind of truck are you cruising around in homo there isn't anything wrong with a GMC there the same exact thing with a little bit diff. look. I love the truck man hell I actually would prefer a GMC truck over a Chevy truck. Anything GM is cool with me. I rock a 96 Z28 camaro. I just bought a G5 cuz the street ability and reliability isn't great with the camaro anymore but I love the G5 actually thinking about a program and exhaust.
Posting Rules

You may not post new threads

You may not post replies

You may not post attachments

You may not edit your posts

---

HTML code is Off

---