how to: airbox mod with pics!
---
did the mod and decided since people has asked about it i would do a write up... took pics while doing it and some process of elimination. enjoy and hope it helps...
take out the two silver bolts... all bolts are 10m
once you get them out carefully take out the headlight unit. take the end corner out first as shown and pull out, and unplug the headlight.
once you get the headlight out you need to take out the headlight bracket. there are 4 bolts two up top and two down below. take out top first then bottom. when you remove it do so counter clockwise lifting the innermost part up and to the pass side of the car and pulling up the whole piece.
once it is out you can see the silencer to be taken out. move the headlight dongle out of the way.
here is the bolt that is holding the silencer in to the right of the silencer bolted to the frame or part of it. there is one more plastic "bolt" in the back. easiest way to get to it is to the outside between the silencer and the "mud flap"
to get it out you will need to push in on the "mud flap" or whatever it is, dont push to hard or something might happen that you dont want... dont know what it is but i wouldnt try it. as you push it hold the end that was connedted to the airbox giving you enough room to get it out. there are three major "points" or "areas" to the silencer..
1. the bell... the end that air enters...
2. the bottom... the big bulky part.
3. the connector... the end that connects to the airbox.
the easiest way to get it out is in this order.
pull the bell out carefully not to bend the bumper to much or chip it. then push in the mud flap thingy gently pulling the connector out slightly to the right. then the bottom will come out.
this is the last piece that is behind the silencer... hard to get to. i just pulled on it with my hands till i got it lose.
this is where it was.
this is the big empty void after it is taken out...
this is what the silencer looks like...
...*small print*...
this is a write up on how i did mine, not how to do yours. if you decide to use the way i did it for your own use i am and can be in no way held responsible for any damages caused by you. this is the best way for me to do this not neccessarily for anyone.
possibly my first sticky? vote yes or no...
---
Last edited by Coby7; 06-11-2013 at

07:54 PM

.
???
---
OK... at the risk of me being a little "slow" here. Your last picture of the silencer,, do you modify it in any way and re-install it or just leave it out and re-assemble the headlight ect.?
What was the difference you heard from stock?
No doubt,,, you did a GREAT job on the instructions and detailed pictures! Definite STICKY!

Thanks..
GTO 1
---

If You're SCARED... SAY You're SCARED...
Contributor
Join Date: Mar 2008
Posts: 257
you have the option of putting it back on since it doesn't do much
i didnt mod the silencer and put it back in... at WOT you can hear a little bit of difference... sounds a little more throaty but not a whole lot. my wife didnt notice till i pointed it out to her. i could hear the diff right away. under normal driving i dont hear any diff, or notice any diff. i didnt do it for performance relaly wanted to see if there is better gas mileage to be had. i am on my way to work now and should know by the time i get back if it gives better mileage or not.
drove 83.7 miles today door to door. average speed of 63 mph and economy was 32.3mpg. a slight increase in economy but not alot... but wasnt expecting alot either. video and audio clip avail upon request...
---
Last edited by Firebalt07; 04-09-2008 at

05:56 PM

.
Contributor
Join Date: Sep 2007
Posts: 265
Decent write-up. Though not really the easiest way to go about doing this. It's much easier and much less risk to your bumper to just jack the car up and remove the wheel well, from this method you unscrew the two bolts holding it in and it'll just drop right out with ease. Only bad part is that there are at least 10 or so tiny screws holding the wheel well in...

Performance leaves you wanting really. It will make the intake louder. Some believe that it allows you to hold the gears out a little further because you are getting less restricted airflow. More air in, more air out, is always a good rule of thumb for tweaking any car, but again, you're not really going to see any significant gains until you put the time and money into multiple upgrades...
i figure it this way... it may give me a slight minut increase in performance but i have to take it out anyway when i do a FWI
---
Contributor
Join Date: Sep 2007
Posts: 265
Quote:
i figure it this way... it may give me a slight minut increase in performance but i have to take it out anyway when i do a FWI
Exactly why I did it when I first found out about it...
Newcomer
Join Date: Jan 2008
Location: Essex,Maryland
Posts: 3
question, is there any 'tricks' to taking out the pin behind the silencer from just taking the headlight off? (besides something 'more complicated' like taking off the wheel well) Myself and two friends tried to just pull it out but after a ridiculous hour and a half of tugging by all three we couldn't get it out and i had to just give up and reassemble everything. Any suggestions would be most appreciated =D
Cobalt Master
Join Date: Nov 2006
Posts: 1,538
there is a tool specifically made for those clips, shown here: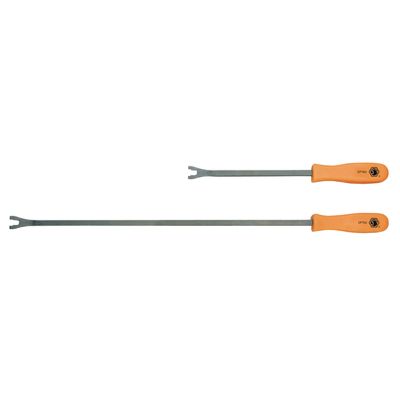 trim remover
or just a simple flathead would do
Posting Rules

You may not post new threads

You may not post replies

You may not post attachments

You may not edit your posts

---

HTML code is Off

---