Veteran
Join Date: Jan 2007
Posts: 673
That's a nice car, but honestly I think your brake light thing is stupid. You have a sub 200hp car that's closer to the bottom of the totem pole then the top. Why make spectacle of yourself like that? It's just going to garner unwanted attention and make you look bad.
x2 with IMA


but the rest of it is nice as hell
Contributor
Join Date: Nov 2008
Location: Clovis, NM.
Posts: 360
Thanks for the comments people....
How To: Install Isotta E-Brake Handle
Here is some info on my car.
I forgot it earlier...
NAME: Randy Byland
LOCATION: Clovis, NM.
CAR INFO: 2007 G5 GT
STOCK OPTIONS: Leather, Pioneer 6 CD, XM, 4T45E (by choice)
MODIFICATIONS:
-EXTERIOR: CHROMED Factory GT WHEELS, Eibach Sportlines, Debadge-Rebadge, Mysterious PURSUIT Badge under Hood, Tinted Windows 20-5-20, NAPA Slotted, Drilled and Painted Rotors, NAPA AdaptiveOne Brake Pads, Painted Calipers, GT Badge front fender, Blackend Kidneys and Grill, Shorty Anteana with a Cherry On Top, Sonar Third Gen Projectors and YOU LOSE Third Brake Light.
-INTERIOR: Dash Hawk Info Center, G5 GT Stainless Door Sill Plates, Leathered and Embordried Rear Deck Panel, Shift Style Leather Arm Rest Cover, Isotta E-Brake Handle, Shift Style Leather E-Brake Boot, Rear Headrest Delete, Front Seat Belt Guide Delete and Cherries hangin from the mirror.
ENGINE: POLISHED EVERYTHING...Valve Cover, Motor Mount, MRZ Strut Brace(2.4), Strut Caps(G5 GT), Oil Cap, Brake Fluid Cap, Radiator Cap, W/W Solvent Cap, ColoRED Wire Looms, Stainless Steel Hoses,
-Performance: Injen Polished CAI, MagnaFlow Cat back 2.5", Tuned ECU, Hayden Rapid Cool Trans Cooler.
FUTURE MODS: Performance, Performance, waiting out some warranty time,
then the Performance Mods Really Start....... Turbo Some Day !
DAILY DRIVER...VERY CLEAN...
little over $3300 invested in mods..
was it worth it ? whatcha think ?
---
07 G5 GT
Cherry's Tree
Randy
Now serving Boost
272whp 276wtq @10psi
---
Last edited by Cherry GT; 11-03-2008 at

09:02 AM

.
I'd say it was worth it.
---
2007 LT 2.2
MODS:
GMPP Air Intake * GMPP Extrude Honed Manifold * GMPP Cat-Back Performance Exhaust * Vibrant D/P * Jet Stage 2 Module
MOBIL 1 Synthetic Oil * DC Sport Strut Tower Brace * Color Matched Mirror Covers * EuroAntenna * 30-15 3M FX Tinting
Bridgestone Potenza Pole Position RE960AS on Premium Wheels
Future MODS:
2.4 Intake Manifold Conversion * 2.4 TB * TUNE
I thought your name and car looked familiar. Welcome!
---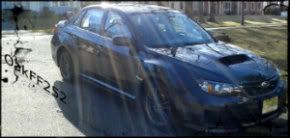 RIP Cobalt Totaled Sept. 2011
Current Car 2011 WRX
Project Victory_Red_SS
Keep the dream alive.
that is friggen beautiful and I think that 3rd brake light is AWESOME!! i didnt really like the g5 at first, but yours changed my mind for sure
Forum Regular
Join Date: Jan 2008
Posts: 159
That's one hott G5! I like it!
Contributor
Join Date: Nov 2008
Location: Clovis, NM.
Posts: 360
Thanks Everyone.....
---
07 G5 GT
Cherry's Tree
Randy
Now serving Boost
272whp 276wtq @10psi
Veteran
Join Date: Jan 2007
Posts: 673
was it worth is? No one can answer that but you.

I will say though that is one great looking car.
Newcomer
Join Date: Nov 2007
Posts: 49
Posting Rules

You may not post new threads

You may not post replies

You may not post attachments

You may not edit your posts

---

HTML code is Off

---