I did the clutch, axles, trans mounts and heat exchanger pump myself. I don't let people touch my car(s). I mean shit if I'm a certified mechanic....
---
my ebrake rachet and I got a free red positive terminal cap under warranty




on my 4th steering column and it's due for replacement again.... don't know if they'll cover it under warranty but they did all others and they still **** up after a couple of months.. also replaced the turn signal/headlight control because my headlights would go out when I'd have high beams on and put left turn signal on. That's pretty much it for warranty, haven't replaced anything that wasn't basic maintenance after, even though everything squeaks and rattles (damn cheap GM).
---
2010 Cobalt SS: Full Bolt-Ons, tuned. -- Sold.
2014 WW Evo GSR: S/S & Interior Package
2009 ls 2.2 LAP - Oxygen sensor-bank 2
Replaced under warranty at 11,236




---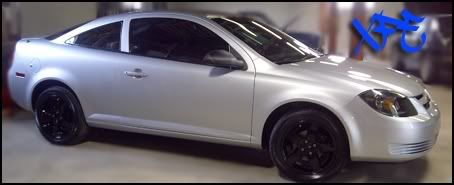 Nothing yet on my 09 Sedan.
---
Shorty Antenna, Painted Calipers, SAI K&N Intake, B&G Lowering Springs, FE5 Shocks and Struts, Moog End Links, Moog Tie Rod Ends, Polk Audio DXi650 Speakers - front and back.
tires...well, 3 of 'em. I don't know why they wouldn't replace all 4. Seems to me that if 3 had problems, the 4th would too eventually.
---
White '07 LT coupe with lotsa purple stuff.
Cobalt Specialist
Join Date: Jun 2009
Posts: 1,324
got main when it was 54 000 miles now its 62 000 - I didnt replace nothing, dont know if someone before that replace something on it - I might have to replace my radiator tho cuz my car has been in accident and radiator is little dent .
---

GM STAGE 1 :
Slave cylinder for the transmission went. I got a new clutch and flywheel.
Thermostat.
---

Flight Of The Phoenix
Asylum Custom Interiors - Axcelerated Motorsports - TBI Fabrication
shocks, stuts all 4 BLOW OUT..<<very very very common with all delta body GMs

and my bushings upper and lower...

and my trans 42,000 miles
---
mods... tinted taillights, 1000 watt alpine mono amp, 2 10 inch alpine type "r" subs, basspro slot ported box, xm radio, alpine 6x9 rear speekers, alpine 6.5 front speekers (both type "s",09SS front bumper and lip,black factory headlights, 12k foglights, 10k headlights, slp catback,fe5 suspension with sportlines,black carpet, painted plastics (black) huge custom pink monster sticker... and ofcourse.... BLACKED OUT!
Newcomer
Join Date: Dec 2009
Posts: 27
Im going in monday to have my trans rebuilt or HOPEFULLY replaced. Just the syncros gone but I am still hopeing for a brand new tranny
. 2008 35,000 miles on it...
Posting Rules

You may not post new threads

You may not post replies

You may not post attachments

You may not edit your posts

---

HTML code is Off

---