Help!! Big Problem
---
i have an 08 cobalt sport, only had it a month and a half now... purchased it used with 43k on it. anyways, the past 2 weeks it has been acting up, getting worse and worse. it started off with a mild skipping when i would crank the car up and the traction light would come on. then every now and then the service traction or service esc light would come on, along with the skipping. now my car is starting to just cut off on me while im pulling in a parking lot or backing up out of my driveway. it will just cut off! after i crank it back up it seems okay, just still doing the skipping and jerking feeling. now my check engine light is on. lol. of course it has the chevy 100k powertrain warranty so im wondering if this sounds like something that is covered under that?? any advice will help. thanks !
Battery maybe??? I would start there. You can take it to any local auto parts store and they can check the battery for free. Other than that, you say you still have a warranty, I would maybe take it to the dealer.

Im sure someone else will chime in as well.




---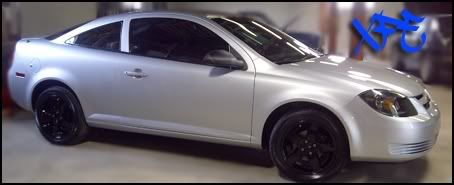 or it could even be a bad alternator. or bad coil pack or something. could be a lot of things lol. take it to the dealer and have them check for warranty stuff I say.
Expert
Join Date: Feb 2008
Location: Edmond
Posts: 869
If it was a battery that was dying there is no way it would just crank back up after it died. If it doesn't have the amperage to keep the vehicle running even with the charging system on, it won't be able to take the draw that the starter uses. A battery wouldn't be covered under powertrain warranty either. It could be a fuel pump. I would have it checked out though.
---
My turbo lag is your courtesy head start.
Newcomer
Join Date: Mar 2010
Posts: 5
i just had this problem on my sisters car . her traction was off , antilock licght was on , check engine light was on too. in this case the car ran fine though . but any way her right front abs wheel sensor was bad . i don't know why the car would be shutting off . but those lights coming on might be a abs problem .
Expert
Join Date: Feb 2008
Location: Edmond
Posts: 869
No whenever there is a powertrain control malfunction it will often turn off stabilitrak and traction control because it can no longer communicate accurate data. It isnt ABS.
---
My turbo lag is your courtesy head start.
Posting Rules

You may not post new threads

You may not post replies

You may not post attachments

You may not edit your posts

---

HTML code is Off

---