AC Problems
---
Ok, so long story short, my AC condenser needed to be replaced 2 weeks ago and the only place in town that had one for less than 350 dollars was a salvage yard. So I bought it, hooked it up and recharged the AC. But now my ac isn't blowing cold, a friend of mine said I might need to take it to be vacumed... I don't really know too much about any of this. Could it need to be vacumed? Or could it be something else? Thanks for your input.
---
2006 LS coupe, tint, 18'' DR9 wheels, Eibach Sportlines, 12'' rockford sub w/600w rockford comp amp, alarm and so much more to come.
I have no clue, I have never really messed with AC units/system before. Im sure someone will chime in tho.




---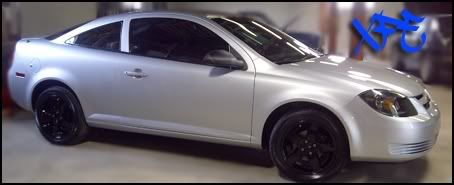 Forum Regular
Join Date: Mar 2010
Location: North Jersey
Posts: 56
AC is something best left to the pros. They have equipment and know how to find leaks, reclaim refrigerant, etc, etc. You may have solved one problem and created another or there may be more than one problem with the AC.
Posting Rules

You may not post new threads

You may not post replies

You may not post attachments

You may not edit your posts

---

HTML code is Off

---