Creaking Front Suspension
---
When I go over large bumps, my front suspension creaks. Any ideas or is this normal?

06 Cobie w/ 30k. Lease buyback I got about a week ago.
Sounds like Control arm bushings or strut mounts




---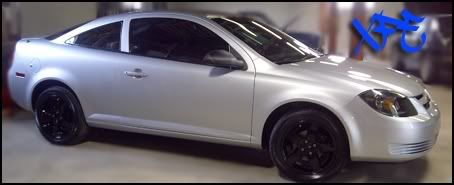 wait really? mine does too, i thought it was normal




Quote:
wait really? mine does too, i thought it was normal
lol i agree my 09 does
---
My sig thanks to Gcobalt
Contributor
Join Date: Mar 2010
Posts: 252
K, cause the car is pretty new and I doubt the struts are buggered already. Similar problem with an 94 intrepid but the struts were gone and you could tell by driving it. This car still drives properly.
my 09 does this also i have 14k miles on it ive noticed mine is worse when im turning and hit a pothole.. im going to the dealership tuesday for it to be looked at.. ill let everyone know what they say it is.
it's a cheap car stuff creaks.


try installing solid spherical bushings in the rear TWB.... Talk about creaking... lol
---
it maybe but my 2006 cobalt didnt do it not 1 weird noise in the front end
Newcomer
Join Date: Jan 2010
Posts: 24
I was just gonna start a thread about this............. when our cobalt drives over bumps it sounds like loose hubcaps coming from the front........ problem is we dont have hubcaps.............. I to thought it was control arm bushings.
---
--2005 Mustang GT various modifications ( 13.2 @ 108 )
--2006 Purple Cobalt LS.... Girlfriend's ride, which means i'm the maintenance man
Quote:
it maybe but my 2006 cobalt didnt do it not 1 weird noise in the front end
that's because 06 was the best year
---
Posting Rules

You may not post new threads

You may not post replies

You may not post attachments

You may not edit your posts

---

HTML code is Off

---