HELP ME :( Check Engine Light
---
My check engine light is on so i got it scanned & two codes came out. P0430 (bank2) & P1870

I know P0430 (bank2) is the oxygen sensor but what about P1870, i don't find what the code stands for...
Contributor
Join Date: Nov 2008
Location: Clovis, NM.
Posts: 360
P1870 something to do with auto trans slipping I think
---
07 G5 GT
Cherry's Tree
Randy
Now serving Boost
272whp 276wtq @10psi
Quote:
Some customers may comment on a harsh 1-2 upshift and the Check Engine Light or Service Engine Soon indicator is illuminated.
Diagnosis
Typically, these vehicles will have been driven more than 32,000 km (20,000 mi) before this condition occurs.
The scan tool may show a DTC P1870 set as a history code.
A harsh 1-2 shift or DTC P1870, caused by wear in the control valve body, may be difficult to duplicate when the transmission temperature is below 93°C (200°F).
Cause
The condition may be due to wear in the control valve body. This wear occurs in the bore that contains the TCC isolator and regulator valves, and results in poor, or no, TCC apply

Important
DTC P1870 is a type B code. The conditions for setting the P1870 DTC must occur on TWO CONSECUTIVE TRIPS (ignition cycles, with a drive cycle) before setting a P1870 history code.
When the conditions for setting DTC P1870 are met (first trip), the PCM commands maximum line pressure and harsh 1-2 shifts are the result.
This may result in a harsh 1-2 shift with no history code if the conditions for setting the DTC required for the second trip are not met, on two consecutive trips (Ignition cycles, with a drive cycle).

When the conditions for setting the DTC are met, on the second consecutive trip, a DTC P1870 is stored as a history code.
When the P1870 code is stored, the PCM will turn on the Service Engine Soon (SES), Check Engine Light (CEL), or Malfunction Indicator Lamp (MIL).
Correction
Install a control valve body with the revised TCC regulator and isolator valves. These valves are used in all transmissions produced after January 15, 1999 (Julian Date 9015), and all of the service parts currently available through GMSPO contain revised TCC regulator and isolator valves.

Important
If all of the following conditions are true, it is not necessary to rebuild the transmission or to replace additional transmission components beyond the control valve body.

Transmission operation is normal before the transmission reaches operating temperature, or before DTC P1870 is set (no slips, flares, or missing gears).
The torque converter is not blue or overheated.
The transmission fluid is not burned or has no burned odor.
The transmission fluid pan contains no abnormal debris (clutch material, bronze, brass, or metal fragments
Hope this helps.
---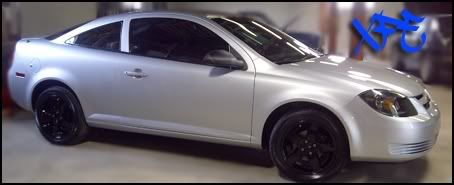 Initiate
Join Date: May 2010
Location: West Palm Beach, FL
Posts: 38
Thank you for taking your time & helping me out!
Posting Rules

You may not post new threads

You may not post replies

You may not post attachments

You may not edit your posts

---

HTML code is Off

---