Newcomer
Join Date: Sep 2009
Posts: 13
Check Engine Light Code P0466 Gas Cap Sensor
---
Hello, my brother has a 2006 or 2007 cobalt, non ecotec, it is throwing code P0466
he took it to the local autoparts store where they scanned it. The guy told him it was related to a gas cap sensor (unsure if this guy that scanned it knows his stuff or if he is just blowing smoke)
anyway, we have a cavalier also in the family, so we swapped gas caps and the check engine light didn't go away
do we need to pull the negative on the battery and leave it sit for 1/2 hour to clear the computer code?
Is code P0466 even related to the gas cap?
Looking at the The Official DTC (CEL) List!
https://www.yourcobalt.com/forums/pro...-cel-list.html
it says code P0466 Purge Flow Sensor Circuit Range/Performance
Any help is greatly appreciated.
Make : CHEVROLET
Model : COBALT
Year : 2007
Manufacturer : GENERAL MOTORS CORP.

Service Bulletin Num : 3627
Date of Bulletin: JAN 01, 1901
NHTSA Item Number: 10018624

Component: FUEL SYSTEM, GASOLINE:STORAGE:TANK ASSEMBLY:FILLER PIPE AND CAP
Summary:
FUEL TANK IS SLOW TO FILL AND/OR DTC P0446 - INSPECT EVAP VENT PIPE. THE SES LAMP MAY BE ILLUMINATED DUE TO A P0466 DTC. *TT UPDATED 08-15-07. *KB




---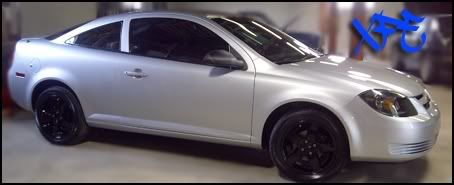 Newcomer
Join Date: Sep 2009
Posts: 13
wow, thanks for the fast reply
I should have googled cobalt P0466, but hopefully my question will help someone else in the future
thanks again for the reply
however I don't think the bulletin was in 1901
Service Bulletin Num : 3627
Date of Bulletin: JAN 01, 1901
I will call our local dealer to see what they say about this.
Are bulletins covered under recalls? I think there is a difference, such as a bulletin the customer pays for the repair, a recall the auto manufacturer pays for the repair
is this correct?
Newcomer
Join Date: Sep 2009
Posts: 13
i just got back from the dealer

they said that it is possibly a gas tank vent solenoid
something to do with the release of pressure from expansion of the gas tank, which vents into either the intake or carbon canister

Anyone know if this is a common problem. I have always worked on my own vehicles rather than taking it to the dealer. If I can get pointed in the right direction, I'd rather fix it myself than take it to the dealer.

The dealer wanted $30 (which isn't bad) to scan it, they said that they could cycle the solenoid while connected to the scanner, to determine if it is actually the solenoid valve or something else

But I'm still checking on here to see if anyone knows more about this problem, before having to pay the dealer for them to scan it.
check your evap purge solenoid. it's connected to hard plastic lines to the right of your engine above the transmission. it's black and grey about 3 inches by 1 inch. what you should do is disconnect one end of it and blow through it. blow hard, if you feel air going through, buy a new one. this should fix your problem.
---
Newcomer
Join Date: Sep 2009
Posts: 13
I just did what you said and the solenoid valve seems to be working fine

No leaking
I put 12v to it and the solenoid is operating fine, when it opens, air flows thru, when power is removed, no leaks (i blew into both sides and it seals off)

Just something to add, the car has about 35k on it. Not to say that components can't fail at low mileage, but it isn't really high mileage thou either..

Any other ideas? I'm not familiar enough with this car to figure it out without help.

Thanks in advance.
Newcomer
Join Date: Sep 2009
Posts: 13
Newcomer
Join Date: Sep 2009
Posts: 13
bump again, any advice would be greatly appreciated
this is a common problem... real common with the 09 cars...
---
mods... tinted taillights, 1000 watt alpine mono amp, 2 10 inch alpine type "r" subs, basspro slot ported box, xm radio, alpine 6x9 rear speekers, alpine 6.5 front speekers (both type "s",09SS front bumper and lip,black factory headlights, 12k foglights, 10k headlights, slp catback,fe5 suspension with sportlines,black carpet, painted plastics (black) huge custom pink monster sticker... and ofcourse.... BLACKED OUT!
Newcomer
Join Date: Sep 2009
Posts: 13
So do you know anything about it?
Posting Rules

You may not post new threads

You may not post replies

You may not post attachments

You may not edit your posts

---

HTML code is Off

---