Forum Regular
Join Date: Sep 2009
Location: pittsburgh, pa
Posts: 83
Electrical Problems Cant Lock Car!
---
ok so my project has been put on hold cuz of a minor electrical issue that i have spent 3 days trying to fix... there are loose wires all over i know i shouldnt be driving my car around half done but i have no choice, well a couple nites ago i was driving i hear a spark and my headunit goes out, im like ok just blew a fuse, well i get home and my alarm system and radio dont work anymore... i checked the radio fuse was burnt and the cigarette lighter fuse was out, but the rest were fine... anybody got any ideas i cant seem to find anything that could be causing this, all the fuses look fine, im looking at chevys wireing diagrams now trying to figure this out, any advice would be helpful
---
shame shame. irresponsibility causes these issues...could have wrapped them up in electrical tape at least :P

lol, check EVERY DAMN FUSE with a fuse tester. then relays. after that i dont know where to go except hope you havent fried your radio and lock motors.
Cobalt Specialist
Join Date: Mar 2010
Location: Ohio
Posts: 1,056
you check the fuses inside and under the hood? Thats what happened to my car when i was messing with the wiring for the stereo, locked up and wouldnt start bc i blew an ignition fuse under the hood somehow......
---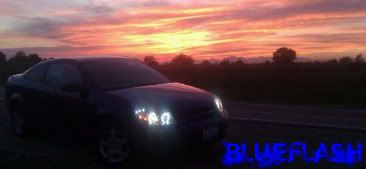 2006 Laser Blue LS -
Wrecked
Forum Regular
Join Date: Sep 2009
Location: pittsburgh, pa
Posts: 83
lol i was careful, but apperantly not careful enough, everything was taped off but i guess cuz stuff isnt exactly bolted down yet, its floating and pulled loose, gonna check relays today
---
Posting Rules

You may not post new threads

You may not post replies

You may not post attachments

You may not edit your posts

---

HTML code is Off

---