I Need a New Pcm
---
so the past few days have been rough for my car i keep getting reduced engine power messages on the dic and occasionally a 1681 code my tps codes are shut off, ii'm sure they would throw otherwise. i mean, i could try a new throttle body i am weary that my meth injection may have done something to cause this. it's just a lot of signs of pcm failure.
fml. anyone know something i don't? i clear the codes with my interceptor the car quickly goes back to normal then i drive it happens again then i do the same shit til the cars real warmed up. my car feels weaker lately, may have to do with the fact that it's been about 100 degrees on long island. i'm worried it sucks. i seriously need a daily.
---
---
Last edited by ff_drift_lol; 07-06-2010 at

05:04 PM

.
well buy a cobalt... >.> lol
---
2008 Black Cobalt LT Sedan - SOLD
2009 Rally Yellow Cobalt SS/TC Coupe - SOLD
2002 Alpine White Impreza WRX - CURRENT
and i thought my problems were bad




Veteran
Join Date: Sep 2009
Location: maryland
Posts: 745
is the ecu the silver box under the e brake trim piece? i could get you one if thats the case, but it might be for a 2.4 :/
From searching around, it may seem it is the PCM.

---------- Post added at 01:07 AM ---------- Previous post was at 01:06 AM ----------

High outside temperatures will make your came seem...sluggish...




---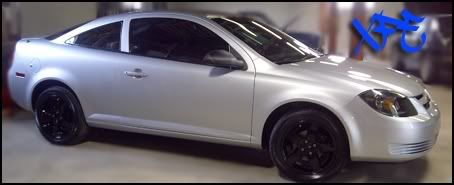 yeah i'm convinced it is. my gf is gonna let me borrow her passat til i get this worked out shes the best. so today i gotta fix my rear camber and do a thorough inspection of my wiring harness. hell i might pull the motor and tub the front/wire tuck :P

---------- Post added at 11:50 AM ---------- Previous post was at 10:30 AM ----------

anyone have experience with gmpartsdirect? my buddy got parts from them cheap. 272.02 seems a little low for a brand new pcm. is there something i should watch out for?
---
fixed! it was the throttle body
---
Posting Rules

You may not post new threads

You may not post replies

You may not post attachments

You may not edit your posts

---

HTML code is Off

---