Blown Fuse for Gauge Cluster
---
Well it keeps blowing. I have the gen 3 lights with the halo and 3 leds on the bottom. I have 8000k HIDS also. The fuse blew tonight. was a 20 amp. i put my spare 25 in and it blew again. Do i just need a bigger fuse or is there a problem here?
I think there could be an underlying issue here.




---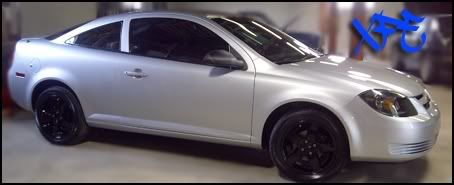 i agree. or it could be that the added stress of the halo and leds plus the HIDS
Cobalt Master
Join Date: Feb 2010
Location: Middletown, PA
Posts: 1,928
Does it happen with the stock lights connected? It sounds like there is a dead short causing it to blow.
not sure. did not try them. where would the dead short be?
Cobalt Master
Join Date: Feb 2010
Location: Middletown, PA
Posts: 1,928
Could be in the headlights if it blows right away with them in.
they have been in for months. never a problem
Get Out The Sawzall

Cobalt Master
Join Date: Apr 2010
Location: Sewickley, Pa
Posts: 1,856
James you have a problem. did you not just put those HID's in.
Did you get a real HID kit; which includes a ballast and electronic adaptor. The bulbs cannot just be plugged into the stock wiring; they work on a different voltage, and need the adapter unit and ballast. So if you just installed bulbs into your car; it would cause all kinds of problems. If you bought a complete HID conversion kit; then you should contact the company where you bought the kit; or the manufacturer or distributor. There are many poor quality conversion kits out there.
If you bought imitation HID lights; which are not real Xenon, but are just higher current Halogen lights, then they may be drawing enough extra current that you need to install a headlight relay, and a larger fuse.
Forum Regular
Join Date: Jun 2010
Posts: 141
put foil in for the fuse u will never have this issue
---
weapon R secret air intake (SRI), pacesetter exhaust manifold, pacesetter high flow cat, pacesetter catback exhaust. more to come

2 mtx jackhammer 12 comp series, 1200 watt mtx self cooling comp amp
I got them from hids plus. Never heard of anyone having a problem with them
---------- Post added at 01:51 AM ---------- Previous post was at 01:43 AM ----------
Quote:
put foil in for the fuse u will never have this issue
true. lol. need to find out if i am carrying too much current or if there is a problem
Posting Rules

You may not post new threads

You may not post replies

You may not post attachments

You may not edit your posts

---

HTML code is Off

---