Stealership Help!!??
---
ive never had my car into a shop yet so idk how much things cost. i need my control arm bushings replaced and new stabalizer links. also then it needs to be inspected. i was told the bushing were under warranty, i think till 36,000 miles??? but i was wondering if my eibach sportlines will void warranty and then i will have to pay out of pocket.
so any idea how much it would cost or if the warranty would be voided (im assuming it will)
much appreciated!
---
Your springs will void your warranty.




---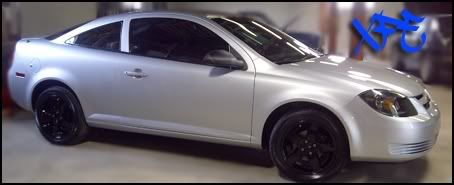 try these, they will fit your balt
Bushings
put ur stock springs back on if you dnt wanna waste money cuz of a voided warranty, or get some aftermarket bushings and replace them yourself
---
R.I.P. :(
Hello
I took my car to the dealership I purchased it from and they replaced my control arm bushings at no cost. I was also past my 36,000 mile warrenty. The guy told me it was such a common thing on our cars that my springs really had no factor in them goin out. IDK if he's just a cool service manager or what.
---
Built not bought fully bolted 2.2 and Trifecta Tuned
Authorized Trifecta Reseller In Central Wisconsin
Check out my new showoff thread!!!
https://www.yourcobalt.com/forums/veh...entral-wi.html
Cobalt Specialist
Join Date: Mar 2010
Location: Wisconsin
Posts: 1,437
Wherever I got mine looked at couldn't give me a quote w/out calling the dealer (which was not open)... but they estimated 1 1/2hrs labor per side. So that + parts...
Forum Regular
Join Date: Sep 2009
Location: buffalo, new york
Posts: 104
they quoted me $650!! holy crap
---
Posting Rules

You may not post new threads

You may not post replies

You may not post attachments

You may not edit your posts

---

HTML code is Off

---