Small Problem
---
After running the , when I stop at a red light , my car seems like it's about to stall but then corrects itself. Don't know what it can be. Haven't change the plugs and I have 57,000miles on it. What else u think it can be. It doesn't happen when I put in park tho. Only when the brakes are applied

Thanks in advance
hmm do you have an aftermarket intake?
---
R.I.P. :(
Hello
I actually had the same thing happen to me yesterday. I was slowing down and when i let off the brake to apply the gas again it felt as if it was going to die but then when i hit the gas it was fine.
---

Free CC08
Was this immediately after putting gas in a near empty tank? That's the only time mine studders
Cobalt Specialist
Join Date: Mar 2010
Location: Ohio
Posts: 1,056
mine always seemed to almost stall and then catch and rev itself a little when i had my aftermarket intake
---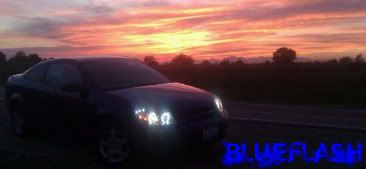 2006 Laser Blue LS -
Wrecked
I had the same problem, I took my MAF out, cleaned it, cleaned my k&n, new plugs and it still does it, ran it to advance so they could check my OBD-2 and it said its the upflow O2 sensor on my DP..so its coming out and getting cleaned up...we'l see.
---
2008 Black Cobalt LT Sedan - SOLD
2009 Rally Yellow Cobalt SS/TC Coupe - SOLD
2002 Alpine White Impreza WRX - CURRENT
that could be it toooo...my throttle sticks a little bit every once in a while...what do you clean it with? brake cleaner.?
---
2008 Black Cobalt LT Sedan - SOLD
2009 Rally Yellow Cobalt SS/TC Coupe - SOLD
2002 Alpine White Impreza WRX - CURRENT
Posting Rules

You may not post new threads

You may not post replies

You may not post attachments

You may not edit your posts

---

HTML code is Off

---