Help Meeee Pleasee!
---
On my way home from work my car started making a loud clunking noise every time I hit a bump. When I was geting my brakes fixed they said my swaybar link was loose but I never herd it intill 2night. Could this be the problem?? Iam gonna have 2 bring it in tomm.
---

Order the moog endlinks.

Your local Napa (or any other auto parts store) can usually get them in.

Take 15 mins and replace them yourself.




---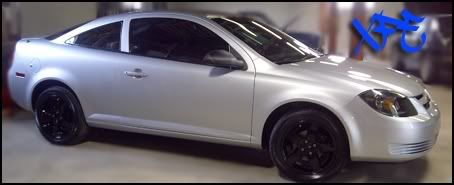 Join Date: May 2009
Location: Seattle Washington
Posts: 416
I would be interested to know if this works as I've had the same problem since I lowered my Balt.
Do you think that what it is the swaybarlinks?
---

Join Date: Jul 2009
Location: Oahu/Schofield
Posts: 135
Dang i hope u get it fixed, how long ago did they mention the problem 2 u b4 u heard it?
---
Clunking? Check your sway bar as they said, if not then you probably have something loose down there. Have you had any suspension work done recently?
---
R.I.P. :(
Hello
no nothing and the car pulls 2 the left iam gonna bring it in right now
---

Get under the car and check everything.
---
1986 Chevrolet Camaro IROC-Z
- Wrecked/Sold
1998 Chevrolet Cavalier
- Wrecked/Donated
2007 Chevrolet Cobalt LT
- M62 Supercharger, Ported Throttle Body, 42 lb/hr Injectors, Intense 2.9" Pulley, Cobra Heat Exchanger, SS/TC Exhaust, TTR Engine and Trans Mounts, Trifecta Tune, ZZP Header and Downpipe, '08+ FE5 Struts/Shocks, SSC Springs, FE5 Control Arms, SS/SC Front Swaybar, Powell Hardcore Rear Swaybar, 18" MSR 045s, Dunlop ZIIs, Nightshaded Tails/Side Markers, Shorty Antenna, Black Bowties, Black Grilles, Black Headlights, Dual JL 12" w1v2 Subs, A/D/S Front/Rear Speakers, Pioneer 7" Touchscreen, G85 Recaros, Leather Rear Seats, 160 MPH Cluster.
2014 Chevrolet Cruze Diesel
- 17" MSR 013s, Black Bowties, Black Tails, UR Rear Lower Bar
1981 Chevrolet Camaro Z28
- JVC Ribbon Tweeters, SEAS Mids, Pyle Woofers, Kenwood Tape Deck, Zapco Amp/Equilizer, Ceramic-Coated Longtubes, 2.5" Pypes Stainless Exhaust, Bilstein B6 Shocks, GW U/L Control Arms, Hotchkis Springs Sway Bars, DD HDX Cluster
2017 Chevrolet Volt LT
- Black Bowties
they said it was my rear end pin link gotta bring it back monday 2 get it fixed..how much does this part cost?
---

had that problem....swaybar links was the culprit....the bushings were so shot you could move them with the slightest touch.....
---
Quote:
no b to b's when you're in the v and the a.
Posting Rules

You may not post new threads

You may not post replies

You may not post attachments

You may not edit your posts

---

HTML code is Off

---