Fluid dripping from drivers side
---
Seems to be water but not sure.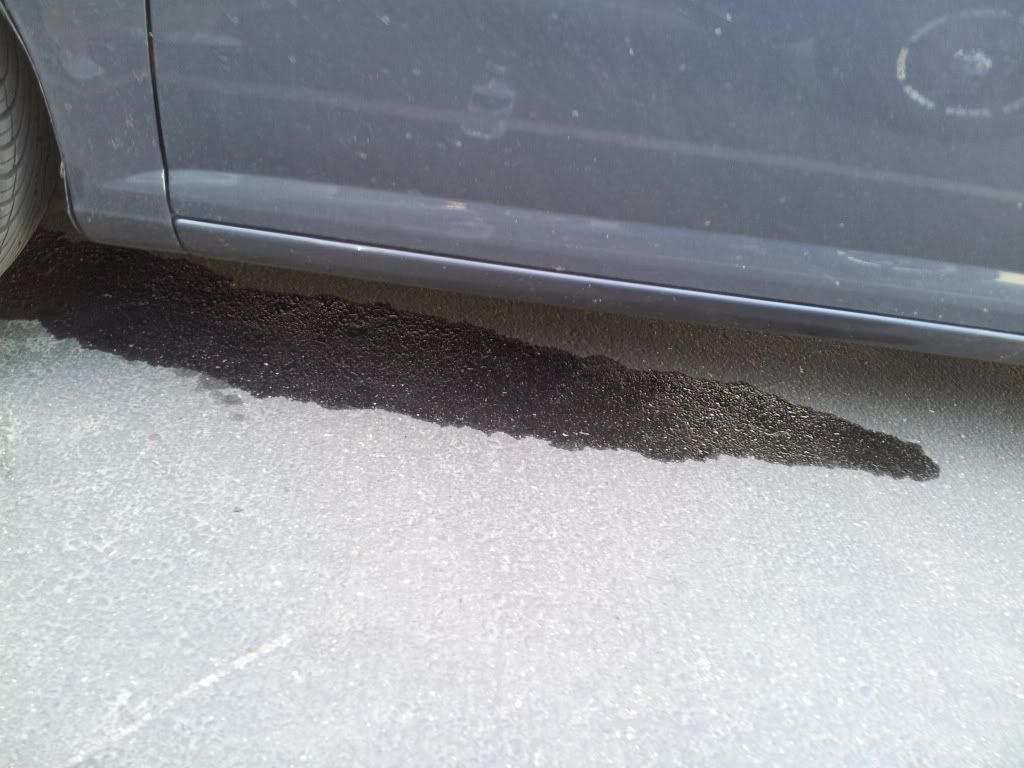 What do you guys think.
Sent from
AutoGuide.com Free App
What color is it? Get some on your fingers and look. Coolant level good?
Doesn't seem like your a/c compressor getting the leak. Check for radiator fluid
---
2009 Cobalt LS XFE U74
Mods: K&N Typhoon Intake, Option Cat-Back Exhaust, Cosmo Short shifter, Maxxim Ahead 17X7's, MPx shorty antenna, FE5 Strut/shocks, Tein S Techs, Moog endlinks, Moog spring seaters, ZZP shorty header, LSJ downpipe, LNF front grille
The resivore looked fine check it when i get off
Sent from
AutoGuide.com Free App
---------- Post added at 06:21 PM ---------- Previous post was at 05:50 PM ----------
Im hopeing its windshield wiper fluid
Sent from
AutoGuide.com Free App
So get back to my car and it had stopped leaking. Took the cap off the resivore and started the car and it started leaking again. Put the cap on tight turned it off and it stopped. so my radiator is leakking gonna start a new thread
Sent from
AutoGuide.com Free App
Is it leaking from a hose or from the radiator itself?
---
"You all know I take great pride in my title as Mr. Positive."
My Showoff
I would first check your tie downs on the radiator hoses, they do come loose after usage and wear/tear. That would be my first and cost free concern. Next would be inspecting the hoses for cracks, tears, or leaks (especially near the connectors). Last resort, you can get from autozone a pressure tester which you install where your radiator cap goes onto, pump it to the correct OEM psi setting and see if it leaks. If so, new radiator is required, if not, hoses, waterpump, or tie straps are no good.
It would cost around $15 for a radiator tester and you can easily put it back in the packaging and do a return for it.
The only problem is that our GM vehicles use Dex Cool, which is orange in color. May be an oil cooler or some other cooler in front of radiator or side mounted.
---
2009 Cobalt LS XFE U74
Mods: K&N Typhoon Intake, Option Cat-Back Exhaust, Cosmo Short shifter, Maxxim Ahead 17X7's, MPx shorty antenna, FE5 Strut/shocks, Tein S Techs, Moog endlinks, Moog spring seaters, ZZP shorty header, LSJ downpipe, LNF front grille
Posting Rules

You may not post new threads

You may not post replies

You may not post attachments

You may not edit your posts

---

HTML code is Off

---