P0010 and P0011
---
So my CEL has been on for a bit now and I finally went to advance to check the code. Those are the two codes that popped up. I looked them up and found they are cam position sensor related. Would be that easy as to just replace the sensor? I also read somewhere that it could be oil level related and I was due for an oil change so I did that and no change. I'm getting a bucking at low rpm's. If I'm going 25 in 4th or 35-40 in 5th it will buck like crazy. What do you guys think? '09 LT XFE, no engine mods other than K&N drop in.
---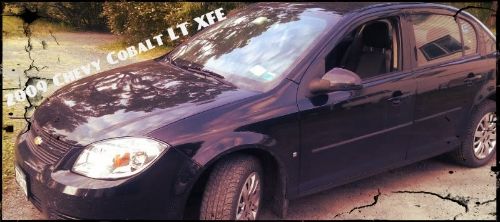 More than likely the sensor is good since it's giving you a code. The cam actuator need proper viscosity to keep running properly if you wait too long between oil changes you take the chance of contaminating the cam actuators. Oil treatment might free it but you might have to change it eventually.
---
Every minute spent angry is a happy minute lost for ever and ever!!!
Drives 2016 Cocoa Buick Encore 1.4L Turbo auto KL4CJDSB2GB652675
Drives 2016 Sunset Orange Trax LT1 1.4L Turbo auto 3GNCJPSB8GL142716
Never drive faster than your guardian angel can fly
Veteran
Join Date: Jul 2012
Location: New Hampshire
Posts: 563
No.
---
05 Mitsubishi Evolution 8
05 Chevy Cobalt LS (RIP 7/13/2013
)
99 Nissan Altima GXE (Daily)
99 Subaru Legacy (Daily)
07 Jeep Liberty Limited (No longer the tow truck for the balt
)
If you have questions and I'm not on please PM, notifications go straight to my phone 24/7.
My Showoff
Join YC on FB
Syndicate of Tuners.com
Posting Rules

You may not post new threads

You may not post replies

You may not post attachments

You may not edit your posts

---

HTML code is Off

---