Air Bag Sensor Lights - Service Bulletin
---
NHTSA Item Number: 10025669
Service Bulletin #: 08-09-41-006
Replacement #:
Vehicle/Equipment Make: CHEVROLET
Vehicle/Equipment Model: COBALT
Model Year:
Mfg Component Code: 141000 AIR BAGS:FRONTAL
Date of Bulletin: 2008-05-01
Date Added: 2008-08-28
Summary: SIR/AIR BAG LIGHT ILLUMINATED, DTC B0081 (PASSENGER PRESENCE SYSTEM (PPS) CODE) STORED (INSPECT PPS SYSTEM CONNECTORS). *PE

If your lights are on when they aren't supposed to, take it in to your dealership for inspection.
---
Last edited by OBZ; 02-26-2009 at

06:38 AM

.
Forum Regular
Join Date: Feb 2007
Posts: 169
I would imagine it would cover all years.. I'm sure the parts used are all the same
Newcomer
Join Date: Jul 2007
Posts: 1
Air Bag Light
---
My Light came on took it to dealer ,said it cost 1000.00 to repair , Insurance would'nt cover it.
It's a service bulletin so the dealership needs to cover all the repair costs
Quote:
My Light came on took it to dealer ,said it cost 1000.00 to repair , Insurance would'nt cover it.
was it the same issue??? The bulletin covers Passenger side air bag issues, triggers, and sensors/grounds. If it was a totally unrelated issue on the driver's side, then that may be why(that is, if your vehicle doesnt have a warranty anymore)
Forum Regular
Join Date: Feb 2009
Location: Yadkinville, NC
Posts: 63
My service air bag light came on about a month ago, was going to have the message checked out, then all of a sudden, no more message and everything is working like it's supposed to.
Well i came to find somethin out as i was tryna install one of mny switches. the airbag sensor has two fuses i believe inside the car, now my airbag sensor would come on and off at time and i didnt know why i just stop paying attention to it. what I did notice is when i has mistakenly removed both of the fuses and placed them back in the light never came on again. (Note car was off) I dont know if thats a glitch or just somehow it just worked itself out but when I start the car the engine does its checks airbag light comes on then turns off again and stays off no more comin on and off like it used to. well just wantd to share that.
both the fuses are inside i believe the fuses are 13 and 24, 13 bein the airbag and 24 bein the module sensor from what it says in the cobalt manual.
---
IM Just That Nice!!
http://www.cardomain.com/ride/3189192
http://www.youtube.com/user/shankskilla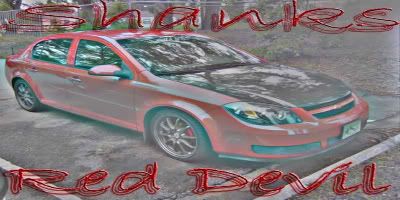 My light came on a few weeks ago, stayed on for a few days then went off on its own, i took it to the dealership anyway & they said the pass side airbag mod. went out & they had to order me a new one, so... i get that fixed tomorrow, thank God my car's still under warranty
Posting Rules

You may not post new threads

You may not post replies

You may not post attachments

You may not edit your posts

---

HTML code is Off

---