Newcomer
Join Date: May 2009
Posts: 23
FS: Gauge pod, gauge, and n2o kit ! lots of stuff
---
ALL PRICES ARE NEGOTIABLE
NO LOW BALLERS
I got somethings to sell from my 2006 cobalt ss.
column gauge pod with factory color match option - $45
c2 narrowband air/fuel ratio gauge - $50
I have a n2o kit as well. I am going to be taking it out tomorrow and will be selling the entire kit as a whole for $400.
I will part out if needed. Here is a list of the parts.
Nitrous sniper kit (without bottle) - $350
10 lbs bottle - $75 (filled less than 3 times)
Blow down tube - $30 (still in box. Never installed)
I also have a bottle heater that works. You will need to buy the temperature pads for more safety. - $25
All the prices are negotiable. You pay shipping.
If ur interested, shoot me a PM and I will get back to u quickly as possible.
I just joined this site, but you have my word that I will not skimp you. I need this stuff gone becuz im gonna be locked up for a few months unless I pay some overdue court fines.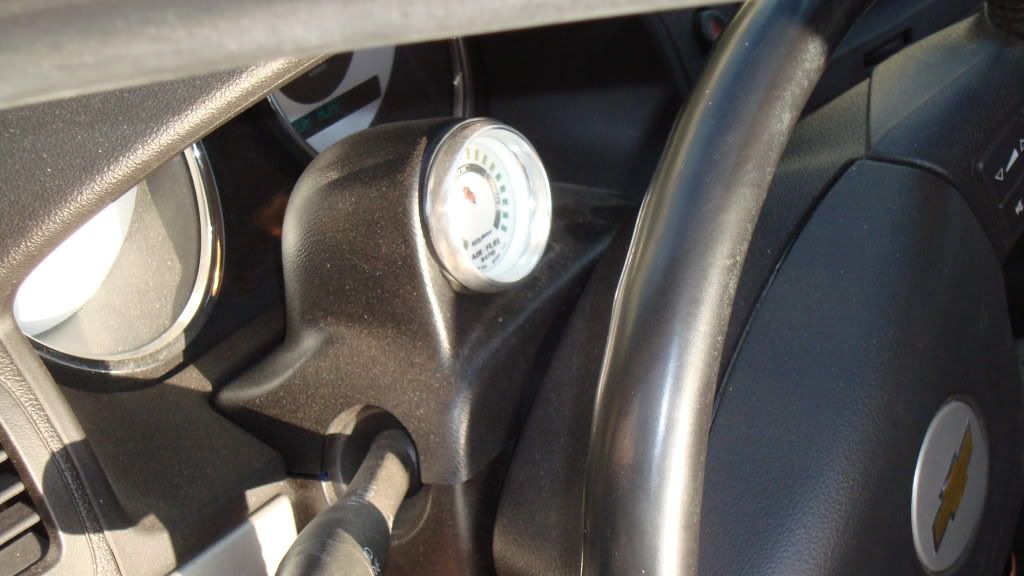 I will post pics of them off the car tomorrow ! thx 4 looking.
---
Last edited by gravity blown; 05-18-2009 at

06:14 PM

.
Pics of some of the things are required and helpful for the sale, good luck though.
---
M62 Powered for Now
S252 Next (Car is gonna be fast and Sneezing, lots!)
Newcomer
Join Date: May 2009
Posts: 23
Pix r posted !!!! More to come tomorrow !
Willing to part with the factory sub? PM me with a price if so..
---

"A wise man speaks because he has something to say,
A fool speaks because he has to say something"

OBZ's showoff thread!
Newcomer
Join Date: May 2009
Posts: 23
sry but im puttin it bak 2 stock.


bump
Forum Regular
Join Date: May 2009
Location: jamestown ny
Posts: 69
what shot of N2o is in it
Newcomer
Join Date: May 2009
Posts: 23
Quote:
what shot of N2o is in it
35, 50, 75.
Quote:
I know this is completely off topic, but I'm lovin' the uke. I play one myself.
haha ya i play a little bit. I got the one in the pic for like 10 bux. its cheap, but it gets the ladys.
Newcomer
Join Date: May 2009
Posts: 23
Ok. I dnt have enough posts on this site to recieve and send PMs
Email me at
[email protected]
or jus talk in this thread.
Posting Rules

You may not post new threads

You may not post replies

You may not post attachments

You may not edit your posts

---

HTML code is Off

---