FS: Stock 2.2 parts, interior parts, steelies etc
---
I have a bunch of stock stuff laying around make an offer
Base (color matched grills with no fogs) front bumper. No upper grill.
Grey cloth seats. Good shape rear passengers side has a small burn in it.
Set of 4x100 steelie rims
Set of winterforce 195/55/15 winter tires. 2 have been used on the rear for one season. 2 should last another season.
Stock 2.2 parts including exhaust, intake manifold, intake, prolly more that I'm forgetting. let me know if you need something and I'll let you know if I have it.

I've also got a ton of horse stuff for sale if anyone here rides or know someone who does. Anything from clothing to blankets to bridles, bits, a tack box etc etc etc.

make an offer.
mmmm rice<3
Join Date: Jul 2009
Location: State College, PA
Posts: 837
what shape is the front bumper in? and what color?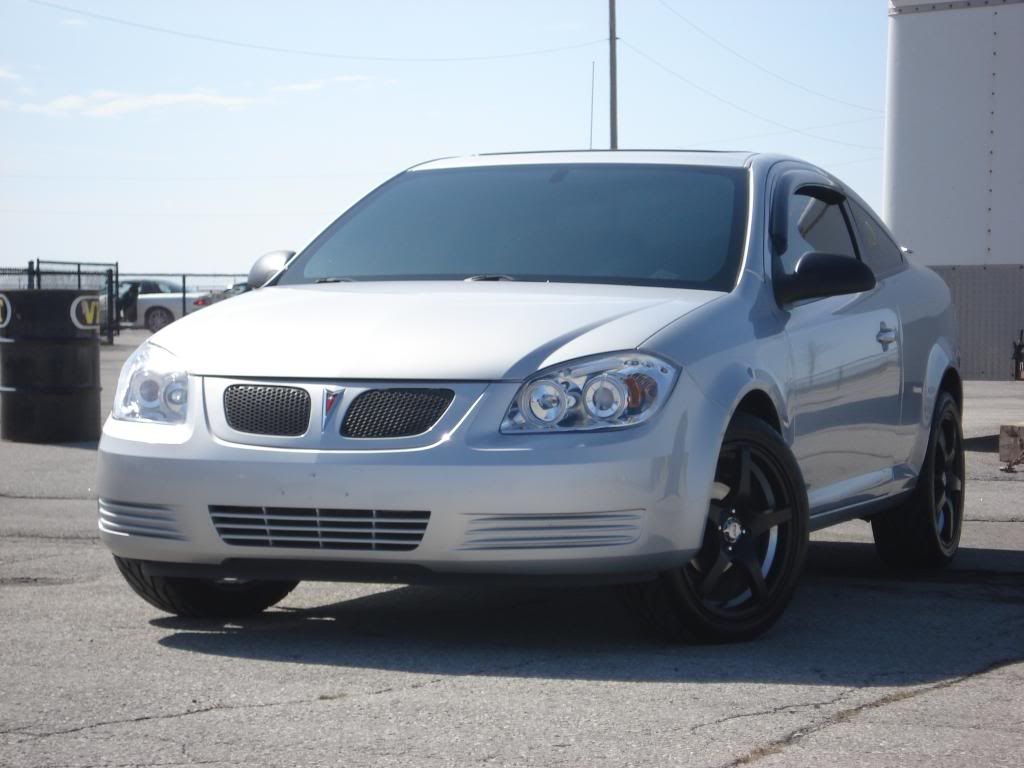 that's the bumper, it's in great shape. I did scratch it on the passengers side that I've touched up and I had quickly filled the holes for the license plate bracket.
That's the best ive got for pics of the scratch. It's just below the headlight on the corner. There's 2 the same size.
any chance you're sellin the headlights?
---
Mods:Exterior 5% tinted all around w/ eyebrow, SS/SC hi rise spoiler, SS/SC front bumper, BSA 17" wheels black w/ machined lip, Falken ze912 rubber, cross-driled slotted rotors. Engine AEM CAI, Bosch platinum +4 plugs, custom 2 1/4" catback w/ raceland muffler. Interior TSW short throw shifter, JDM 4-pt harnesses, CA harness bar, R-1 sport pedal, 10'' solo-baric L7
Soon to come: custom creation hood, lowering springs, hahn port fueller manifold, seats.
Newcomer
Join Date: Jul 2009
Posts: 6
How much for the snow tires/rims? Are they set up with the TPMS pressure sensors?
No they don't have the pressure sensors. $200 for winter rims and tires.
How much for just the 2 tires ?
Just 2 tires? or the tires no rims? and which ones... all seasons or winters? lol
Newcomer
Join Date: Mar 2009
Posts: 14
Posting Rules

You may not post new threads

You may not post replies

You may not post attachments

You may not edit your posts

---

HTML code is Off

---